An SEO Audit of a Free Online Courses Site — Classcentral.com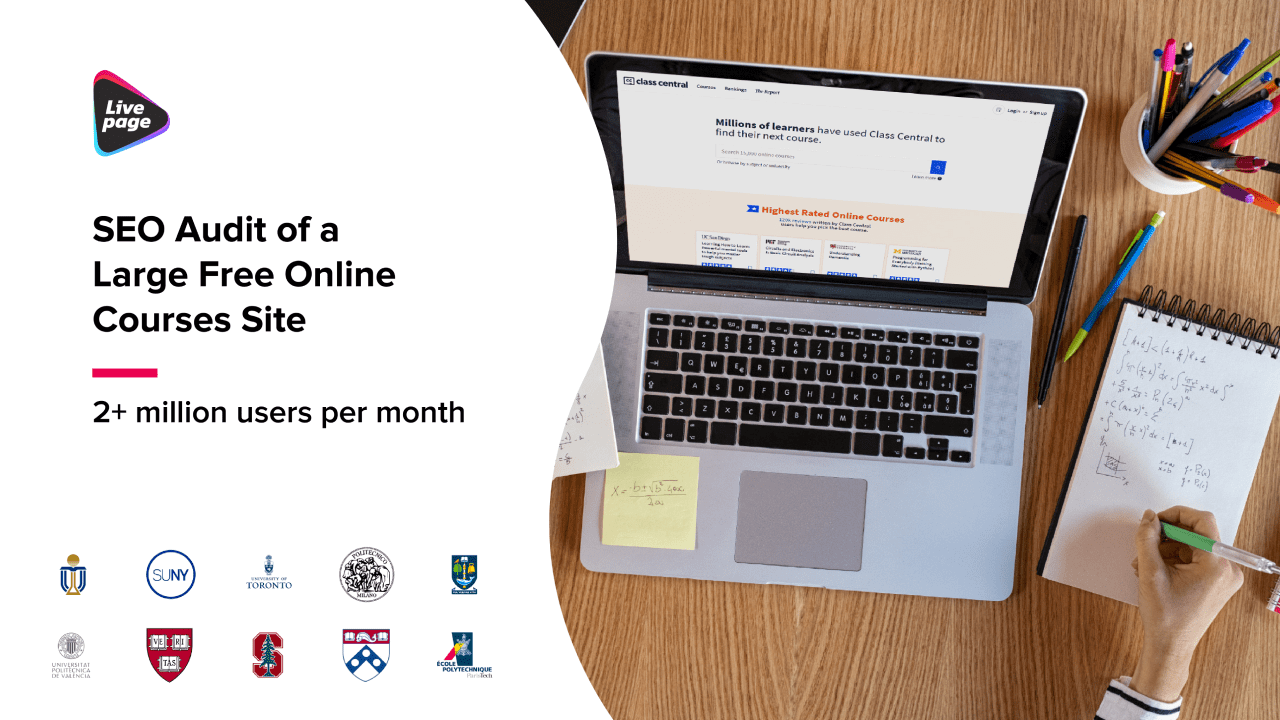 Sooner or later, every business faces a situation when it reaches a certain "ceiling" in marketing. This situation is widespread in terms of SEO. Therefore, the following questions arise: 'What to do next?', 'What else can we use to grow further?', 'How to increase traffic and income?'
One of the main problems of large sites is their technical complexity. This fact negatively impacts SEO, resulting in lost revenue for business owners.
In this case study of a large website with free online courses, you'll learn how to perform a high-quality SEO audit to boost traffic and income.
Why an SEO Audit is Important for any Website
An SEO audit is an essential part of any website lifecycle, especially if a business wants to improve its online visibility. Based on the results, you can eliminate the SEO issues and plan further actions for the project and the business development as a whole.
Any business wants to earn more.
There is no special point in time when income stops growing, and everyone is happy with it. There is always a goal to earn more than now. One of the options to achieve this is a high-quality SEO audit of the site, which consists of several parts:
Technical SEO audit (the elimination of errors in the site development);
Audit of competitors' sites (the search for growth points);
On-Page SEO-audit;
Off-page SEO audit (the analysis of external ranking factors, such as link mass).
Difficulties in a large site audit
Analyzing a site with hundreds or thousands or even millions of unique URLs is quite a challenge for an SEO specialist for several reasons.
First, one typical mistake can affect a considerable number of pages, which will impact the overall website performance.
Second, it is difficult for search robots to understand a large site structure and figure out which pages to crawl.
Third, it is difficult to visually understand the hierarchy of pages (site tree) if you want to detect weaknesses in the internal linking and think over options for its optimization for users and the search engine.
Besides, all these problems can lead to issues with indexing and visibility of the website in search results.
However, with a high-quality SEO audit, you get a unique possibility to optimize the website, increase targeted traffic and conversion. What's more, the analysis of the niche's main competitors will help implement their best practices and offer some ideas for further business development.
Below, using the example of the Class Central site, we'll show how to conduct an SEO audit. We'll also highlight what growth points we proposed for the project based on competitors' analysis.
The Site Features and Issues
Class Central is a large free online course site with thousands of pages and millions of visits per month. The site had a solid performance when the COVID-19 pandemic began, and millions of people shifted to online education.
These are the numbers the Founder/CEO of the project shared on his Twitter account in early March 2020.
The screenshot is taken from the corresponding post on Twitter.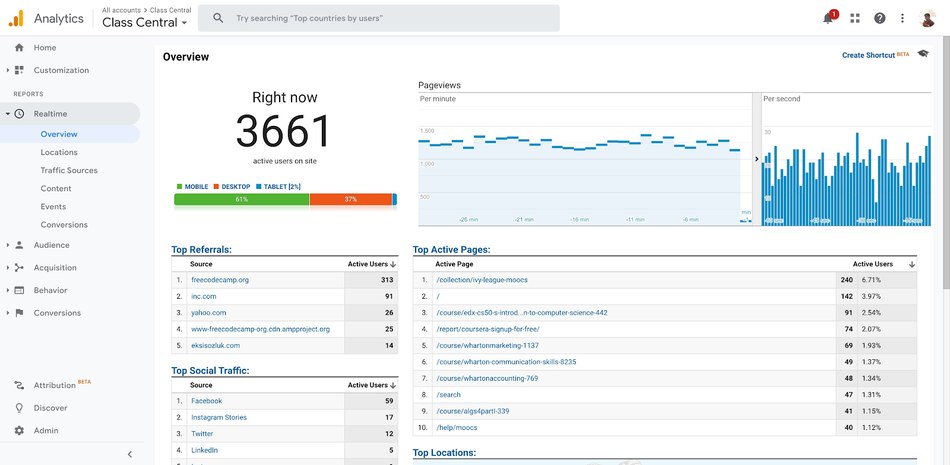 The owner of this website turned to us for an SEO audit twice. His main request was to conduct a full technical audit of the site and search for new growth points for his project.
Site features
A large site,
Strong competitors like Coursera, EDX, and others,
English is the main language,
The client himself performed a basic SEO,
Problems with Technical SEO.
Client goals
Get some insights on how to achieve traffic and income growth,
Improve Site Performance,
Improve on-page SEO factors.
The Competitor Analysis
To find growth points for the project, we've analyzed the niche's most successful competitors.
The main competitors include:
Based on the analysis, we find the following solutions:
Create additional language versions,
Create more blog posts,
Create author pages,
Implement the Q/A section,
Actively use social networks,
Improve the CTR of existing pages.
Let's take a closer look at each of the solutions.
Additional language versions
Creating language versions is a great way to significantly increase the number of users from other countries through search queries in other languages. For example, according to ahrefs.com, the Spanish version of edx.org brings in over 160,000 hits per day.


Such language version covers the following countries (countries whose users search in Spanish):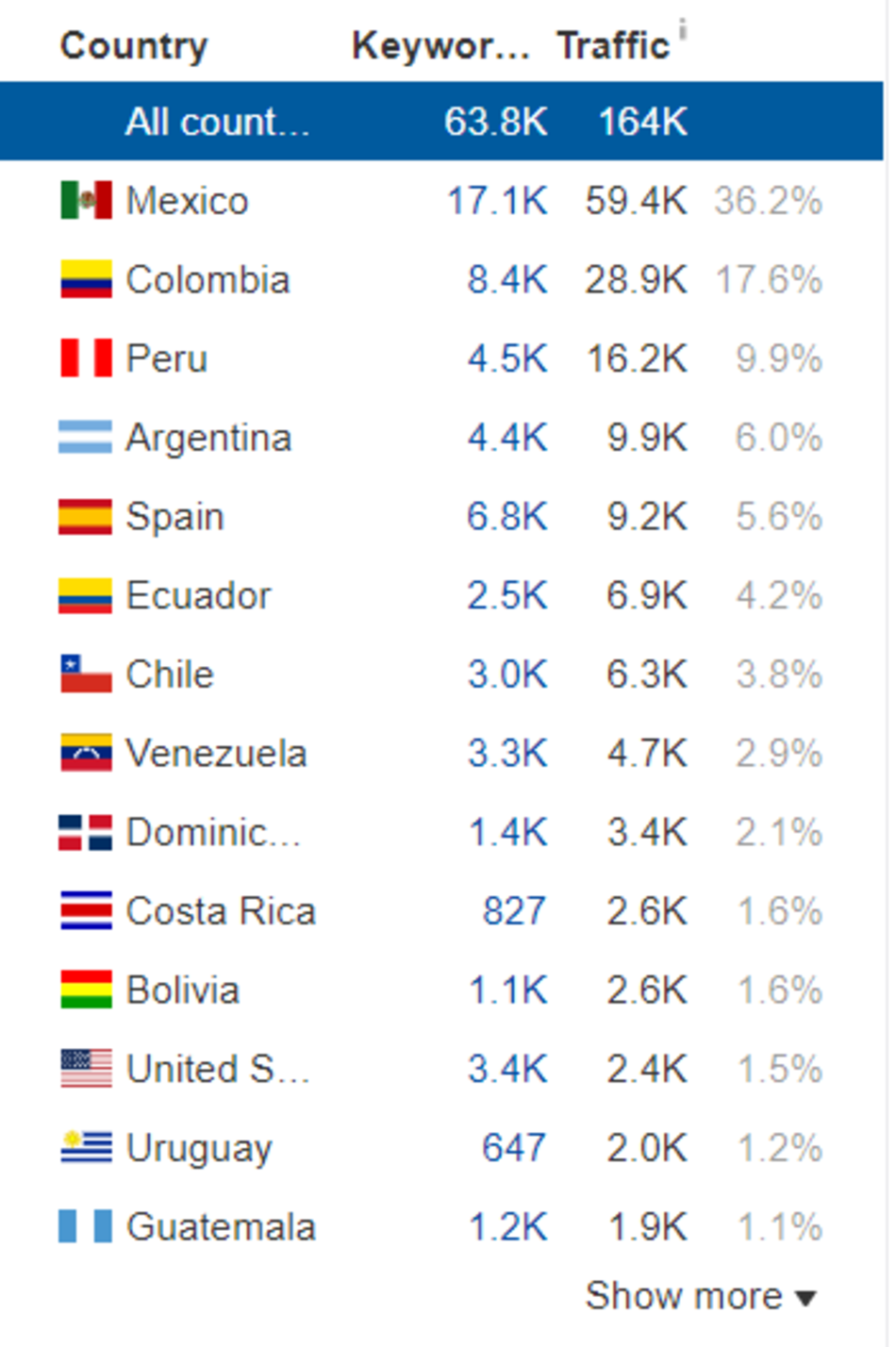 Blog
One of the best strategies to drive website traffic and conversion is creating informative blog posts. You can get leads with correct interlinking and CTA blocks in the blog.
For example, according to Ahrefs.com, Edureka.co has over 1,200,000 monthly visits to the blog.


Based on the analysis of the Edureka blog and blogs of other competitors, we managed to create a content plan.
Here are some of the topic examples:
100+ Java Interview Questions You Must Prepare In 2019.
Top 10 Trending Technologies To Master In 2019.
Top 50 Salesforce Interview Questions And Answers You Must Prepare In 2019.
A Beginner's Guide To Learn Web Scraping With Python.
Top Python Projects You Should Consider Learning.
Top 50 Tableau Interview Questions You Must Prepare In 2019.
Who Is A DevOps Engineer? — DevOps Engineer Roles And Responsibilities.
Array Length In Java: Everything You Need To Know About Array Length In Java.
Top Angular Interview Questions You Must Prepare In 2019.
Arrays in Python: What Are Python Arrays, And How To Use Them?
Creating author pages
Expanding the existing website structure and creating new pages is one of the website growth points.
Create course authors pages is an excellent decision for ClassCentral, which improves user trust.
According to Ahrefs, EDX.org has 21,000 visits per month on such pages.


Coursera has 30,000 visits per month.


The implementation of the Q/A section
Some competitors create the Q/A sections (Questions/Answers).
An example of such a page on the Edureka website.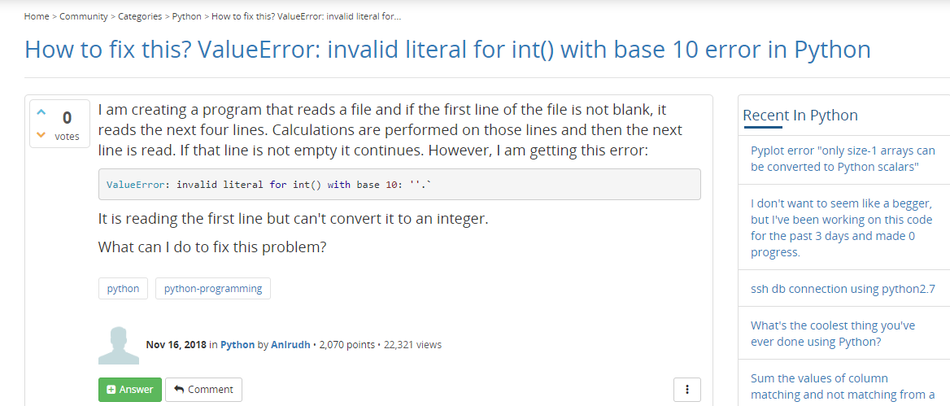 The main advantage of such sections is that you can infinitely scale them due to new search queries.
For example, according to Ahrefs.com, this section brings over 130,000 visits per month to Edureka.com.


Active use of social networks
Social media is a huge source of potential traffic for any type of business. You can increase your online presence and redirect users directly to your website by creating personal pages on the most popular ones (such as Facebook, LinkedIn, Twitter, YouTube, etc.).
For example, Edureka.co has over a million subscribers on its YouTube channel.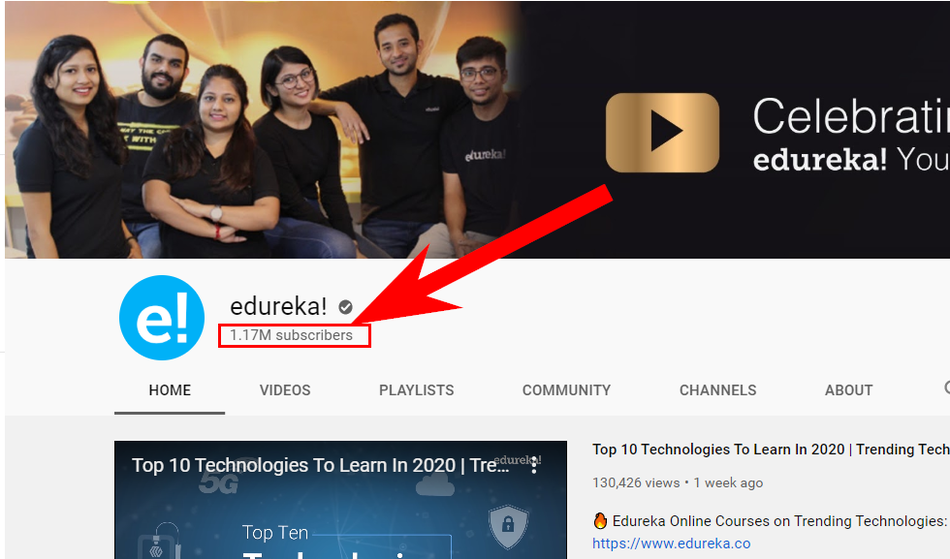 Alison's Facebook page has over 300,000 subscribers.
And Udacity's Twitter account has over 200,000 subscribers.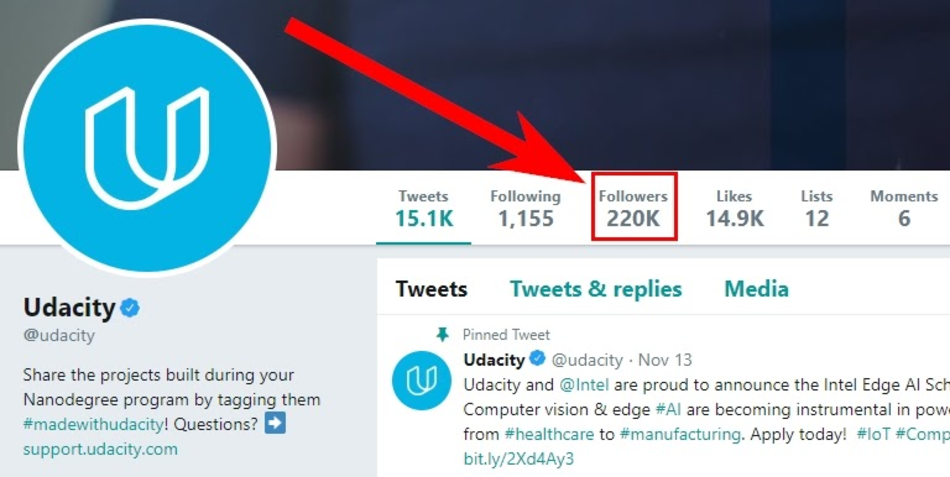 To reach such results, it is necessary to use social media actively. You need to regularly publish relevant posts, videos, and other valuable content.
Increase Website CTR
By changing the 'Title' and 'Description' tags, you can get more attention to your site and increase organic traffic.
The competitive analysis allowed us to find the solutions by which competitors achieve high CTR in search results. Namely, they use different microdata markups for different types of site pages.
Such as:
Event schema markup,
Review Snippet,
The FAQ Page.
Let's take a closer look at each of them.
Event schema markup
Event schema markup is used on sites with events (both online and offline): concerts, festivals, training courses, etc. Some competitors use this microdata markup on their pages. One of them is Intellipaat.com. This is how the snippet looks like in the search results.

Review snippet
Using the example above, you can see another way to increase the site CTR.
The review snippet contains the information about the reviews of this page (event) on a numeric scale (such as 1 to 5).
If you implement it correctly, it looks as follows in search results:

The FAQ page
Another way to improve a site's click-through rate is to use the FAQ markup for pages that contain a block with frequently asked questions and answers.
This is how Edureka.com implemented such snippet: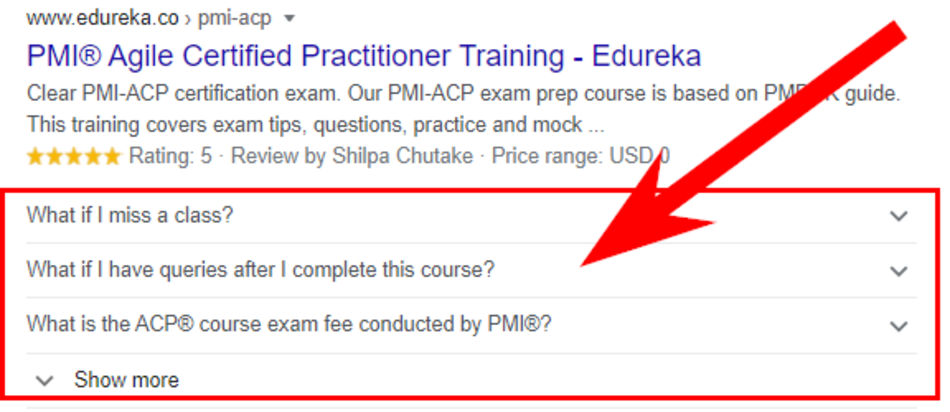 Here is how the information displayed in the search looks on the blog page: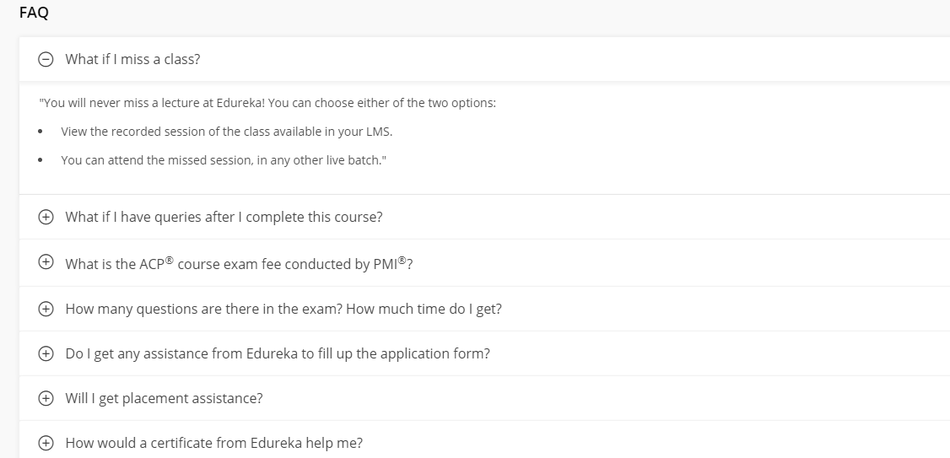 You will automatically get a competitive advantage using the FAQ snippet.
Why competitor analysis is important for any website
Here are the main reasons:
You can create a short-term and long-term website growth strategy with the help of competitor analysis,
You can find easy and inexpensive actions that will give a noticeable result for your business;
You'll be able to identify competitors' weaknesses, better implement them on your site and reach the first positions in Google results;
You can discover new players and highlight the factors which helped them reach the top and compete with competitors.
We recommend conducting a full analysis of competitors at least once every 3-4 months.
Finding growth points
It's equally important to highlight those actions that can bring a quick result.
For Class Central, this action was to create template metadata for all typical website pages, including:
Subjects,
Providers,
Tags,
Courses,
Universities,
Institutions.
To prepare template metadata for these types of pages, you first need to build a semantic core (also in the form of a template).
We needed the Ahrefs keyword analysis tool and Google Search Console to analyze the semantics. As a result, we made the following template of the main search queries for the Providers pages: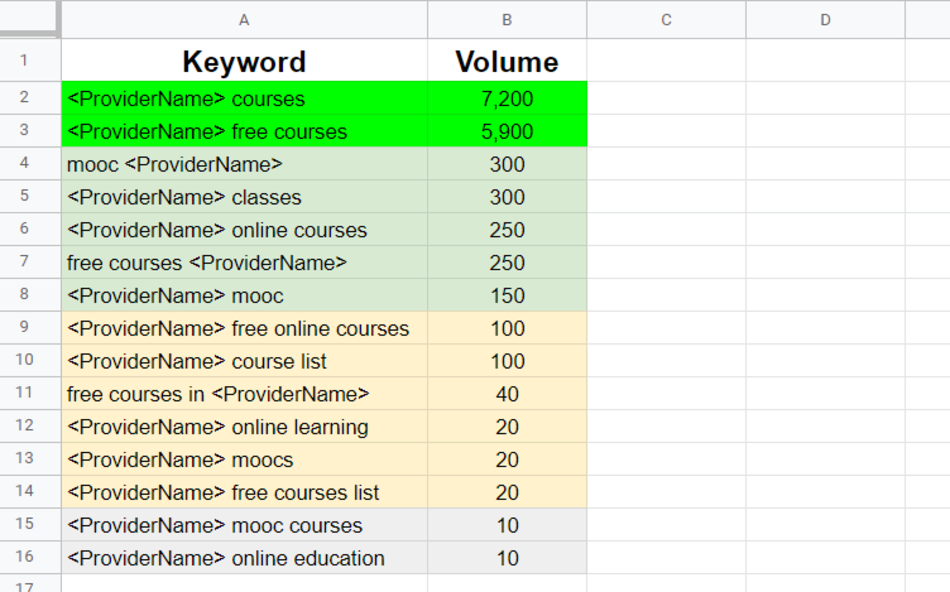 Using the semantics mentioned above, we created the meta tag template:

Where <X> is the number of courses from this provider and <Provider Name> is the course provider name.

Following this logic, we created metadata templates for all main types of pages. Most importantly, the implementation of template metadata is a very simple step — it's easy and not resource-intensive. Finding such solutions, especially for large sites, is one of the highest priority tasks in the first month of work on any project.
As a result-oriented team, we pay special attention to such actions.
The internal linking optimization
Internal linking is an essential factor for search engines. The basic principle is as follows: if a page gets many links, it is a signal to Google that it is a valuable page, and it should be ranked higher in the search results. This applies to both internal and external links.
Understanding all the above, we had paid extra attention to create an effective internal linking strategy.
The main difficulty was that the site is extensive, having tens of thousands of pages, which are somehow connected by links. It was necessary to draw up an approximate diagram with the distribution of the current volume of link juice between typical pages to think over how to correctly distribute the link juice between the important pages of the site. We used the JetOctopus website crawler to fulfill this task successfully.
Having analyzed more than 100,000 pages, we created the following approximate scheme of the distribution of internal link juice between the typical pages of the site: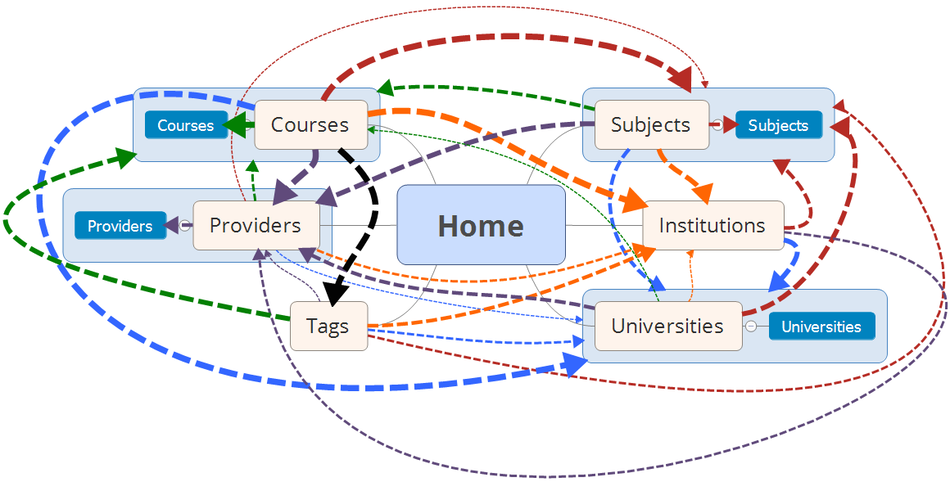 The logic is that the thicker the line, the more link juice is transferred, and vice versa. The smaller the line, the fewer internal links there are to this page type.
Based on the scheme, it became clear which page types don't have enough internal links and, more importantly, from which types of pages they don't receive them.
Between the Tags pages;
Between the Institutions pages;
From the Tags pages to the Providers pages;
From the Tags pages to the Institutions and Universities pages;
From the Tags pages to the Subject pages;
From the Providers pages to the Institutions and Universities pages, etc.
Based on our experience and analysis of the niche competitors, we offered our solution. For example, to increase the number of links between the tag pages, we proposed to add a block with links to other relevant tags on each tag page.

To increase the number of links to the Providers pages from the Tags pages, it is a great decision to implement a block with top providers' links.
Such a block can look as follows:


Also, we offered to place a block with a list of tags relevant to this subject on the Subjects pages.

Website technical analysis
Class Central is a large site with tens of thousands of pages; therefore, Technical SEO is a great challenge for such a website. In this case, you need to use specialized services.
We used the JetOctopus tool to scan most of the site's pages and identify the critical errors.
The critical points of Technical SEO are:
A duplication content,
Low page speed,
Low-quality pages in the index,
Poor server stability,
Incorrect schema microdata markup,
AMP implementation errors.
Let's dig into the details of each of the problems.
Duplicate pages
For a site with thousands of pages, the duplication issue is always acute because of its significant impact on the entire website's ranking.
Duplicated pages don't let search engines correctly identify the relevant page, which can also cause problems with getting to the top.
During this audit, we identified several types of such an error:
Duplication of course pages
A separate URL was created for the same course at a different time. One URL is for a course that has already ended, and another URL is for the same course planned for the future.
Examples of such addresses:
The solution may be to set the Canonical tag to the actual URL of the course pages from those which are already completed.
Duplication of university/institute pages
The site has two sections for lists of educational institutions: Universities and Institutes.
Duplication arose as a result of the fact that the same educational institution could be located in both the 'University' and the 'Institutes' section.
For example, Duke University:
To solve this problem, it's necessary to separate all educational institutions between the two sections of the site and configure 301 redirects from remote URLs to the actual ones.
Duplicate with '/' at the end of URLs
You can reach each of the site pages at two URL addresses – with '/' at the end and without it.
For example:
and
Thus, each page had its full duplicate, which could appear in search results, negatively affecting website ranking.
The solution is to set up a 301 redirect.
Duplicate titles and page descriptions are also the reasons why a site can poorly rank in search engines. This is especially true for large sites, which can have thousands of such duplicate pages.
For example:
https://www.class-central.com/report/category/mooc-commentary/page/8
In this case, it is worth creating unique metadata for all typical site pages using a template based on a semantic core.
For pagination pages, the template could be:
<title><category_name><page_number></title>
The result of applying this template to the 8th pagination page of the "MOOC Commentary" section will be:
<title>MOOC Commentary Page 8</title>
With the help of templates, you can optimize numerous website pages as quickly and efficiently as possible, which is very useful if there are tens or even hundreds of thousands of such pages.
Page speed
Page speed is one of the ranking factors, so improving it is an important task for SEO specialists.

The optimal page load time is from 1.5 to 3 seconds. If the page takes longer to load, more than half of the users will leave without waiting for the result. This is especially true for users who visit the site from mobile devices.

We recommend not to postpone the problem resolution.
Low-quality pages
Numerous low-quality pages in a search engine index can critically impact a site's ranking. Essential pages get lost among all this "trash."
During the SEO audit, it was possible to find the sources of generating such pages and make recommendations for their elimination.
The main ones are:
When analyzing Google Search Console, we found numerous URLs that contained some parameters, UTM tags, etc.

But the problem is that all such pages are open for indexing by search engines. URLs with '?' are available for crawling and indexing by default. This means that more than 10 thousand such pages can potentially get into the Google index.
There is another danger from generating such URLs. After the '?' users can add any spam they wish. If competitors or cybercriminals want to harm the site, they can create thousands of such pages with search queries on prohibited topics (for example, adult). To solve this problem, you need to register the canonical tag containing a link to the same URL before the '?' symbol for each of these pages.
For example:
For https://www.class-central.com/university/icms?trk=profile_certification_title, set the Canonical to the https://www.class-central.com/university/icms page.
After registration, each site user gets a personal page with a unique URL — for example, https://www.class-central.com/u/59199. Due to a large number of users, there were more than 50 thousand such pages. All of them are available for indexing by search engines, although their quality and value are relatively low. Besides, they bring almost no traffic.

On average, all of these 50,000+ pages bring less than 30 users per day from organic search, so we can suppose that these pages are of low quality. Therefore, such pages should be closed from indexing by search engines. What's more, these profile pages can be used by SEO spammers to get backlinks to their sites.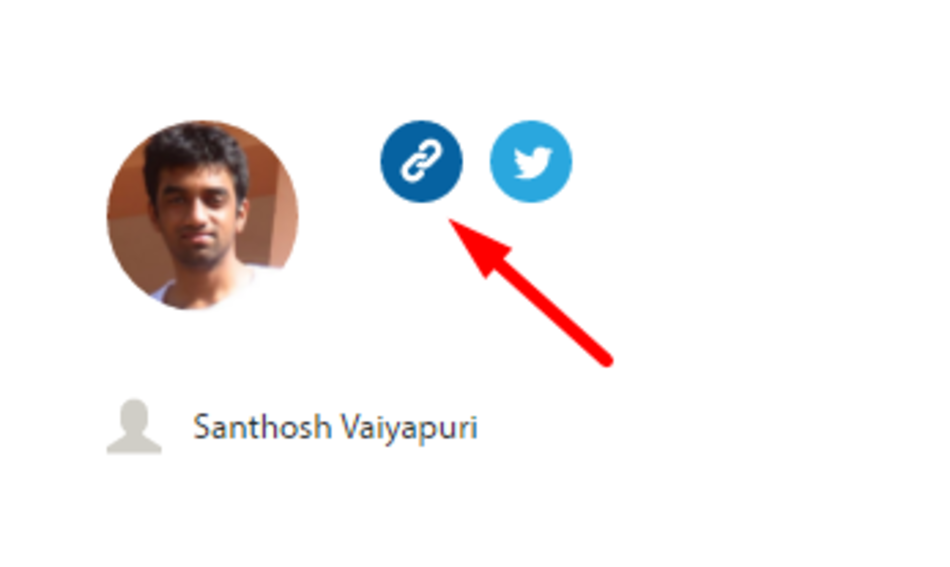 Interested Students pages
Each course page contains a link to a list of interested students and is of no value to either the users or the search engine.

As a result, we found more than 5,000 such pages in the Google index with total traffic of about 40 users per day.
As a result, we decided to remove the Interested Students pages from the Google index to improve course pages' ranking.
Server stability
When choosing a hosting, it is essential to analyze its stability. Frequent disruptions due to poor hosting can negatively affect the growth of the project. When analyzing Google Search Console, we found errors in the server operation.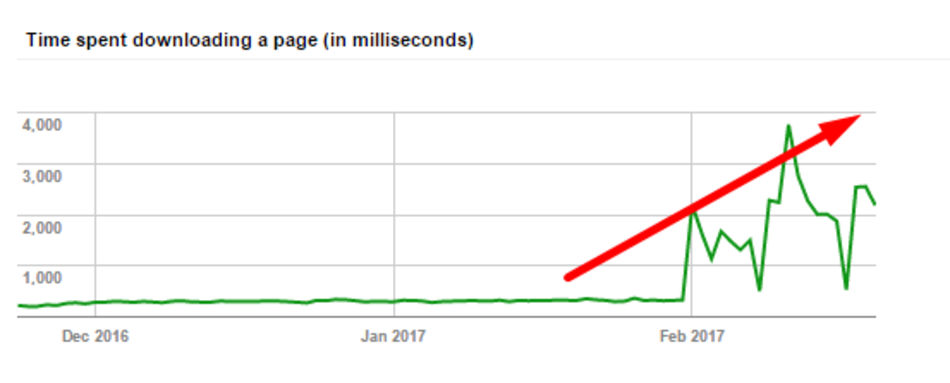 These were mostly 405 Not Allowed and 500 Internal Server Error issues.

This is a very serious sign for the search engine to pessimize the site in the search results. Try to use a hosting that will provide the best speed of access to the site and the shortest time during which the site may be unavailable due to technical problems.
Schema markup Errors
It's essential to implement microdata Schema markup without errors in the code. Thus, the search engine will read them correctly and show them in the search results. When analyzing the site, we found errors in microdata schema markup on the following typical pages:



These are errors not in the syntax but the empty important and/or recommended fields. Ensure to fill in as many fields as possible to get the most out of microdata implementation.
AMP implementation errors
AMP pages load quickly on mobile devices and also rank higher in mobile search results. Therefore, it's essential to correctly implement this technology for the main pages of the site. When analyzing the site using Google Search Console, we found errors in the implementation of AMP pages. What's more, the number of these errors was continually growing.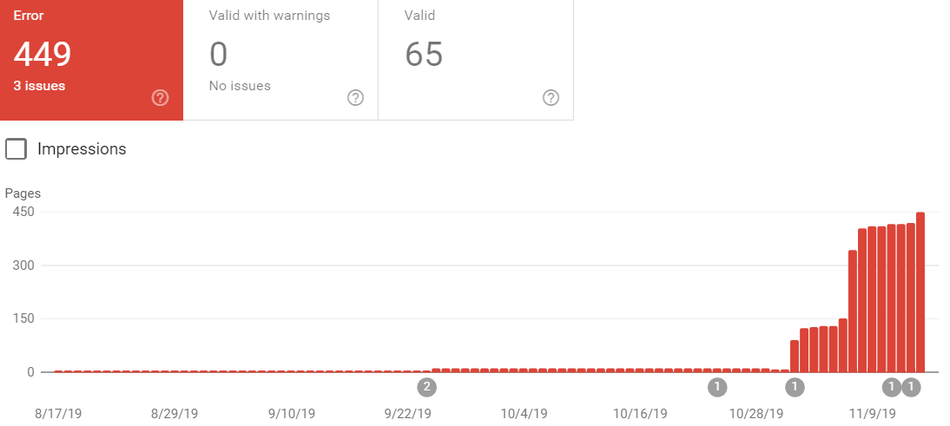 In less than a month, their number has risen to 449, so it was critical to make changes as quickly as possible to fix this problem.
Conclusion
It doesn't matter if you have a large site with millions of pages or a small one with a dozen pages — an SEO audit is essential for any business. This is your opportunity to grow online. To have a positive effect, you should make SEO audits regularly.
Search engines adjust their algorithms frequently. What works today may stop working in six months or even earlier. A well-performed audit will increase your site's visibility, help improve ranking and increase income.
Analysis of direct competitors in your niche is no less critical. Understanding your competitors' strategies will allow you to get better results.
As for the Class Central website, it was a combination of several factors, namely: a properly performed audit by the Livepage team, the implementation of additional insights on the client's side, as well as the impact of global changes in the market and the world, that allowed this project to obtain impressive results.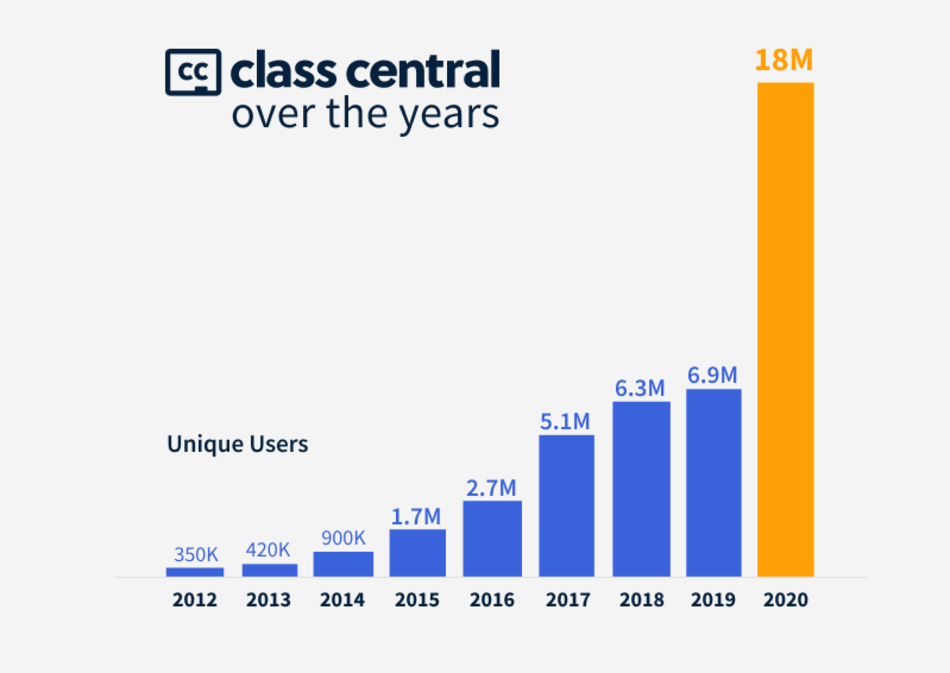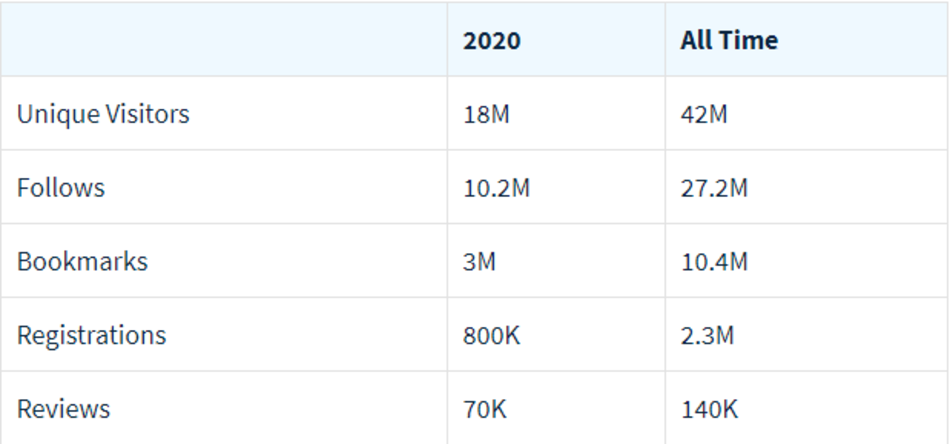 Are you looking for an opportunity to improve your site's SEO performance?
Contact the Livepage team for an SEO audit for your business. Using the experience of this and other case studies, we will help you increase the traffic and profitability of the current website.