PPC marketing for NinjaPromo, a creative PR agency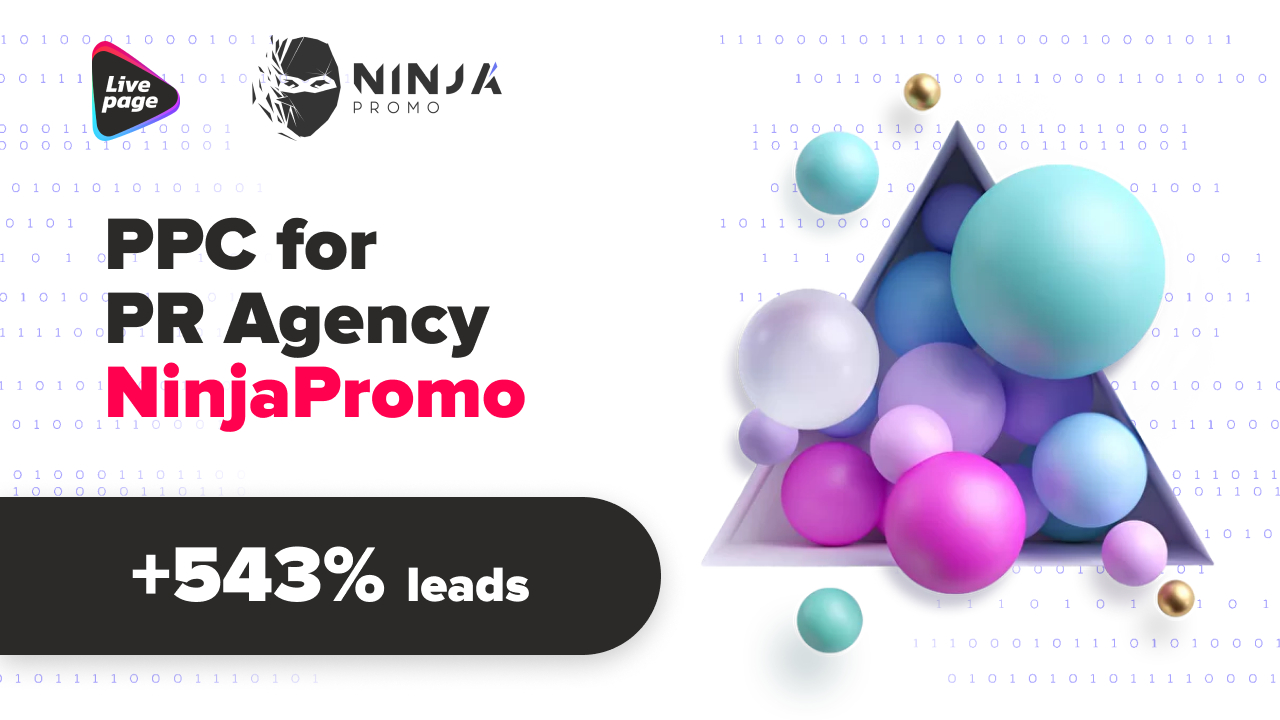 Request from the client
The main task was to market the client's services via PPC without specifying what channel to use — Google Ads or Facebook Ads. Before, the company didn't use this way of marketing to the fullest, and the previous experience hadn't been successful.
The Livepage team conducted research and a brainstorming session to define a new marketing strategy and ad campaign roadmap.
First steps
ICO/Blockchain marketing was the main direction for customer acquisition and lead generation in FinTech. This type of marketing is popular now, and there is a lack of specialized agencies in the market.
Having analyzed competitors and the niche, we faced many restrictions when selecting traffic sources due to the Blockchain-related topic. However, after analyzing hot search traffic, we decided to launch a search engine ad campaign for Tier 1 countries without using high-frequency queries.
As a result, we got the following data:
the most popular countries for the Blockchain business;
non-obvious target queries to expand semantics.
Thus, we managed to start an advertising campaign on fairly low budgets for such geo-targeting.
Optimization and scaling
After receiving enough leads to optimize the ad campaign, we adjusted the bids by devices/demographics and removed the keywords that didn't convert prospects. We saw that our amendments had a positive effect and started scaling the ad campaign to other countries. We chose the "top-down" strategy and covered all countries worldwide except for the countries in crisis or not suitable ones.
Results
By the end of the second month, we got leads at ten times the predicted cost.


The growth of conversion rate with a steady decline in its cost
Future plans
Since NinjaPromo offers not only Blockchain marketing services, we've already started developing new marketing strategies and testing ad campaigns for other types of services.
If you want to generate leads for your business, you are welcome to contact us. Our team is ready to help you.