PPC for a Garage Door Repair and Installation Business
Before starting cooperation with Livepage, the STI Garage team already had a negative experience with the PPC Management. The ads produced too much traffic but did not generate leads. That is why there was skepticism about the need to use the channel.
However, during the proposal stage, the client liked our approach and team involvement, as well as our focus on business metrics (return on investment, cost-per-lead, etc.).
Such an approach provides new opportunities and reveals possibilities of Paid Media better than just focusing on traffic or CTR, or other useless metrics.
Read further how the Livepage team set up a PPC channel for the US garage door installation and repair business which helped to increase the number of leads by 9660%.
About the Business
Strong Competition. As 8 out of 10 US houses in the residential areas have a garage, the demand for garage door maintenance is high. High demand creates supply; therefore, there are many local garage door repair and maintenance competitors.
Seasonality. Another important factor is the seasonality in this type of business, meaning the season affects most of the services.
Urgency. As a rule, people do not plan to repair gates and doors in advance. Usually, customers seek help directly after a breakdown. Therefore, it is important to provide a quick response as well as show agility and availability in managing the customer's issue.
Campaign Start
First, we discussed the main specifics of the business. After this, we began to examine the market and the main competitors: how many competitors on the market, their strengths and weaknesses.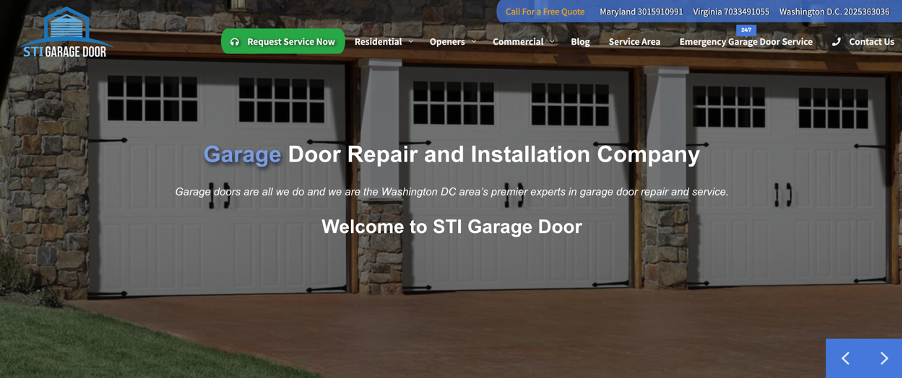 We researched the main user requests and feedback on the different business directories in order to understand the primary criteria of quality and service for consumers.
We examined what are the main characteristics of the product, what guarantees the client could give, how the product and services differed from each other, what customers liked about the service, what the main causes of breakdowns were, etc.
As a result, we found how the client could stand out among competitors, defined target audience, and launched PPC campaigns in the service areas.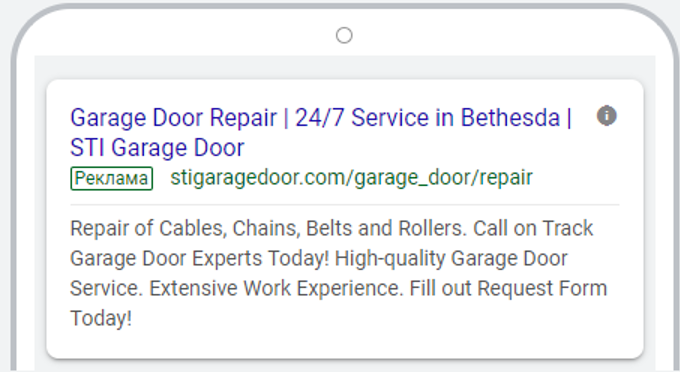 More results further!
Garage Door Repair Lead Generation Growth Strategy
Analysis of provided business services
From the first day, our goal was to make the customer business profitable.
Therefore, we researched in detail all categories of services, the demand for them, as well as average check. Then, started working with the services that have the greatest demand and are reasonably stable to the seasonality.
Based on the analysis, we found out that the most in-demand service (regardless of seasonality) was an urgent automatic gates repair. Opposed to a replacement, automatization of existing gates, and their regular preventive maintenance, a repair service was the one that was really in high demand over the year. Of course, broken gates make it difficult for people to access the garage or park a car.
Analysis of locations with a high demand
Virginia had the highest demand as this state had the second-largest area and the largest population among other states in which the client's services were provided. We also discussed with the client which of the neighborhoods historically brought most of the profits, thereby confirming our hypothesis.
As a result, we set up Pay-per-Click Google Ads campaigns for the repair services:
A general campaign across all the states where the brand was present;
One campaign for each state with a highly strong demand: Virginia, Washington DC, and Maryland.
PPC Campaigns for the Seasonal Services (Door Replacement)
The next step was to set up advertising for those services that were seasonal, such as replacing doors. This service is often ordered in late spring and summer. In winter, the service is not relevant.

The graph below shows that the number of orders depends on the season and its peak falls in mid-summer. This also applies to other sales channels.


Therefore, it is worth preparing for the season in advance, e.g. 14-30 days before the start. This will help you to manage the launch of Paid Media, get statistics to determine growth strategy and possible issues in advance. Not at the time of high demand when all competitors have already launched advertising campaigns.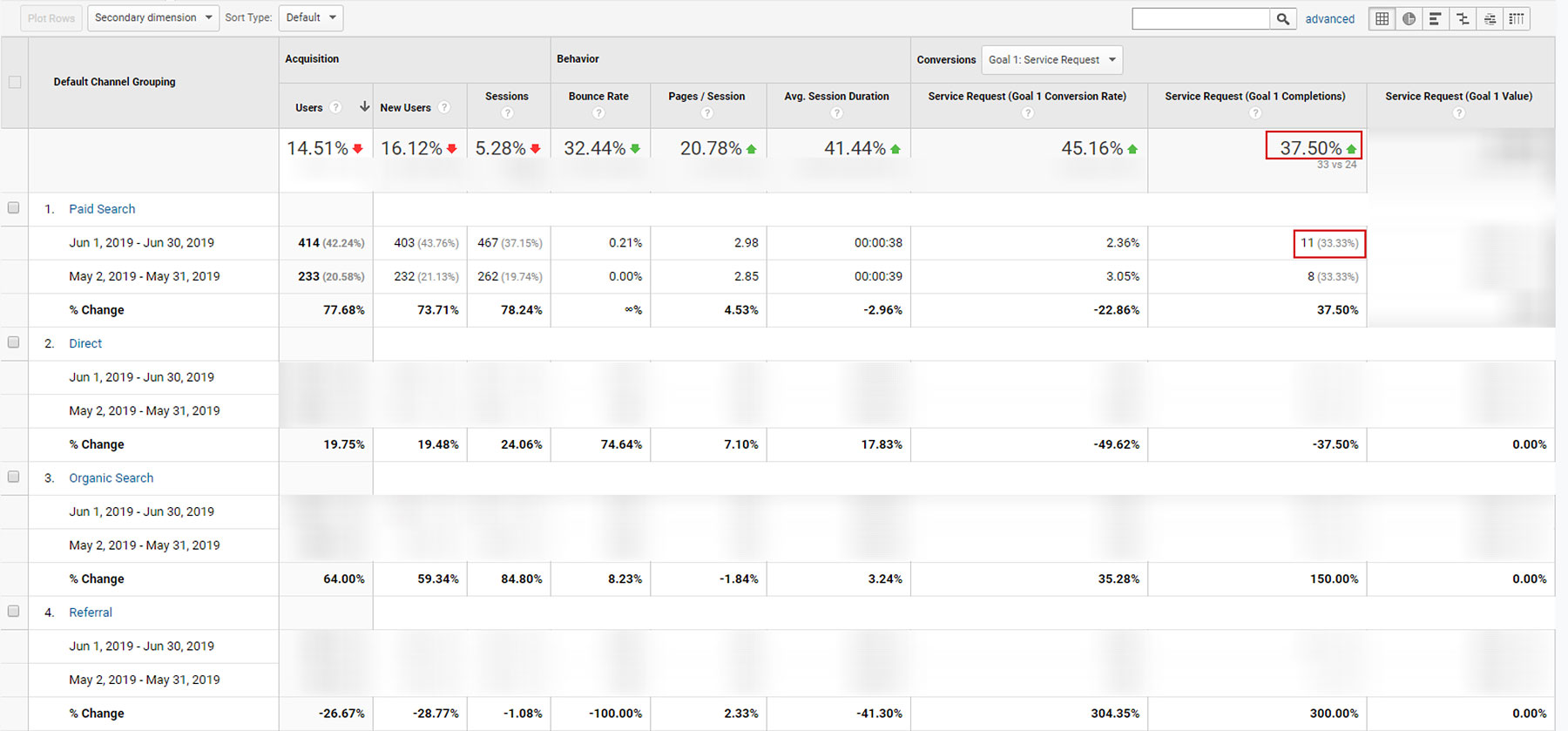 Paid Advertising Campaigns were launched for the most profitable services with the highest demand.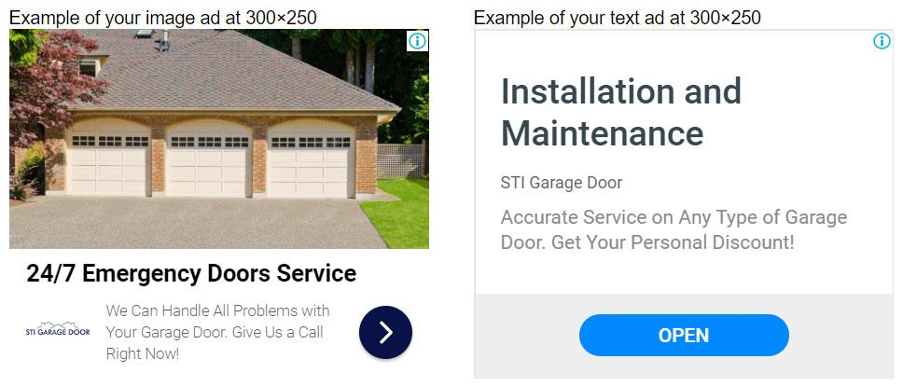 Read also how Local SEO for Appliance Repair Business led to a 10x increase in the number of leads.
Identifying the Target Audience
Many decisions were made by putting ourselves in potential customer's shoes and using experience with similar businesses.
Our team made Customer Journey Analysis and created a Call-only Google Ads Campaign to meet the urgent needs of potential customers.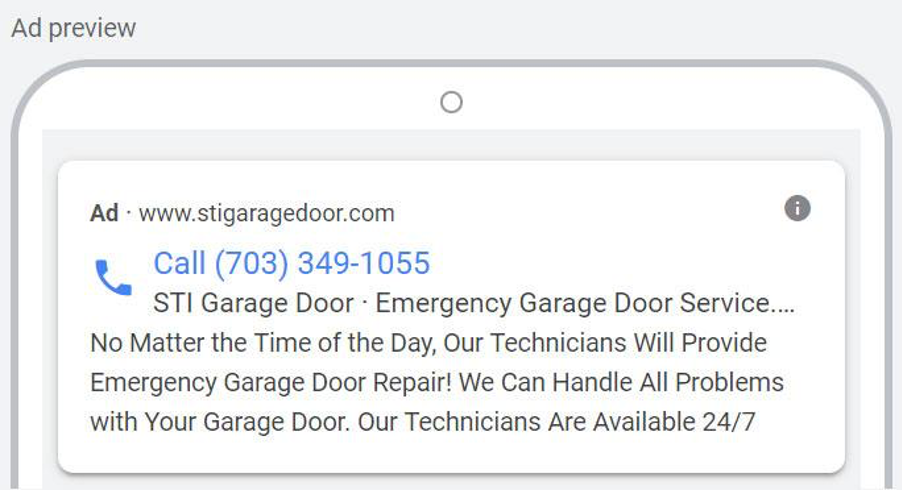 In a critical situation, a potential customer wants to get help as soon as possible and a call is the best way to get a quick service.
Bing Ads
After setting up and launching Google Ads, the team began looking for new lead generation tactics.
We found that in some states where the Sti garage provided its services, Bing is popular. Thanks to this, we decided to use Bing Ads too.
Right after the launch, we ran into a problem with the higher Click-Through Rates compared to those in Google Ads. And the budget for testing was three times lower than for similar Google Ads campaigns.
Therefore, to get detailed statistics and high ROI in the future, we needed more traffic.
We decided to switch to Maximize Clicks Bid Strategy to better understand how to get suitable results in Bing and how to optimize advertising.
As a result, Bing Ads paid off. In the first month, the client received 20% of all company orders from Bing.


Dynamic Search Ads
In addition to standard search ads, we also created dynamic search ads in Google to get the most relevant ads based on the page content.
This type of Google Ads worked well and brought 21% of all conversions.

Want to know how to get 95% of your search queries to the TOP-10 Google organic results? Check out our case study.
Remarketing
Once customers looked at or ordered repair or installation of garage doors, they likely won't need this service in the near future.
We decided to run remarketing with a limited offer duration and show ads to people who searched the service no later than seven days ago.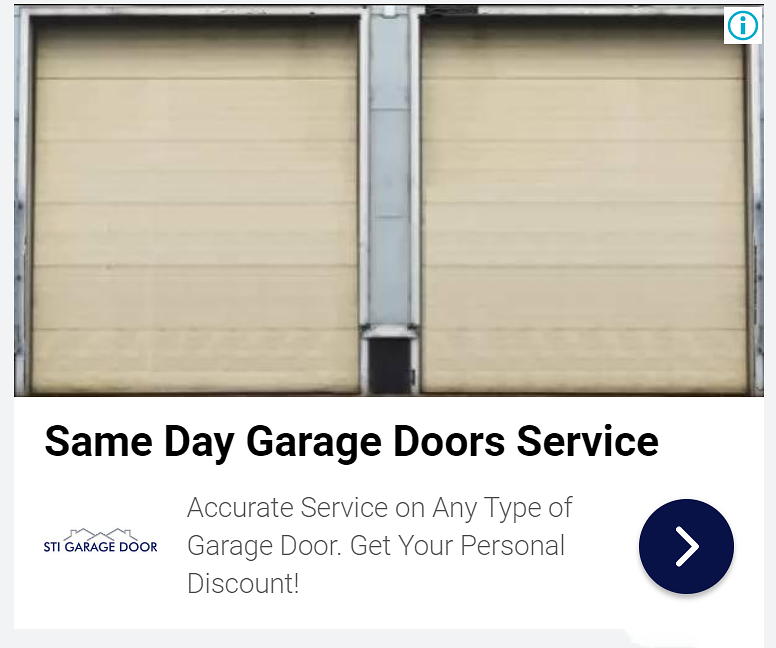 Results
Right after the set-up, launch, and run paid advertising campaigns, the number of leads increased by 37.50%.
For the next calendar month, we optimized existing advertising campaigns and added Bing.
As a result, Google ads generated 56.76% of all leads and Bing did 21.62%.



Сase study update June 2021
It's been a year since we posted the STI Garage case study. Now, we want to share our progress with you.
This is what our PPC team managed to achieve in a year:
we've decreased the cost per lead by 31.43%
there was a 92.85% growth in the number of submitted forms,
plus a 377.46% increase in calls from all cities.

How to market a local business in the USA
First of all, our team focused on growth points and worked on high-converting ad campaigns.
While optimizing ad campaigns, we decided to use new Google Ads and Bing Ads tools and improve the results in existing campaigns.
Find more details in the case study below.
Launching Google Discovery Ads campaigns
As a rule, new PPC tools first become available on the US market and perform there better than anywhere in the world. Only after a while do they become available in the CIS and other countries.
Since our client is a US garage door repair business, we were lucky to try out all the new tools.
We started using Google Discovery Ads. These are smartphone-optimized display campaigns with robust audience targeting features and greater reach through Gmail, YouTube, and Google's Discover feed.
In the first month, we got only 8 conversions from Discovery Ads. However, the cost per conversion was the lowest in a year — $28.73, while an average cost per lead in other campaigns was $188.15.
We couldn't ignore a tool with such potential, so we created more campaigns to market our client's services.

Dynamic search ads
Although Google Ads and Bing Ads accounts and algorithms are similar, there may be a drastic difference in what keywords search engines consider effective. Therefore, as soon as dynamic search advertising went live, we started using it. We needed to check what search queries users entered and how they googled services.
The BingDynamic Search Ads campaign resulted in 22 leads, 5 web leads plus 17 call leads in a month.

Bing Ads
We've been using the Bing Ads tool for a long time. The number of conversions from the Bing channel is lower than from Google Ads, but their cost justifies their use.

(On the screenshot, you can see the Bing Ads statistics as of August 2020. The cost of one lead via Bing is $128.41 compared to $218.39 via Google)
The Maximize Conversions tool automatically sets bids to get the most possible conversions for your daily allotted budget. As soon as this bidding strategy became available, we used it in large advertising campaigns that go beyond one state. Such campaigns get more traffic, so it's easier for the system to learn.

As a result of the automatic bid setting in Bing Ads, we got an increase in the number of leads in the first month of testing. The number of call leads increased by 55.17% but the number of web leads decreased by 12.5% (from 8 to 7 web leads).
What we did to increase conversion
We tried out the new ad tools, improved and optimized the converting campaigns that still had the potential. For instance, we optimized campaigns by adjusting bids by region. Based on historical data, we increased bids for areas of a private residence with more service requests.
Besides, we got an insight from the business owner stating that half of the people who had tried fixing the malfunction themselves later turned to a certified repair technician. That's why we decided to test an ad campaign targeting it at those prospects who were searching for DIY video tutorials and instructions on how to repair a garage door.
Thanks to the dynamic ad campaign data, we increased the number of keywords, consequently increasing traffic in existing search campaigns.

Summing up
Regular campaign audit coupled with teamwork allowed us to:
reduce the cost per lead for a local business in the USA by 31.43%
increase the number of web leads by 92.85%
increased the number of call leads by 377.46% in all cities
For two years of work, we've been testing hundreds of hypotheses. As a result, we've developed our own guide to marketing local businesses in the USA. Here are some practical tips you can apply in your business:
Do not be afraid to test new tools and channels. You can increase conversions and ROI with the right approach and analysis.
Don't forget about advertising campaigns that are already running. You can find new growth points by analyzing the campaign results and historical data.
Study consumer behavior. Analyze their goals, jobs to be done and the alternative solutions to their pains/needs.
Measure your performance by KPI: campaign reach, user behavior on landing pages, cost per conversion, conversion rate, cost per click, time to conversion, conversion paths, etc.
Use automatic bidding. It can boost the current results of your campaigns. However, we recommend assigning a specialist to monitor the process.
The case study update as of September 2021
It's been more than two years of our onward and fruitful cooperation with the STI Garage company. Though, the way wasn't easy. Our team has been doing scrupulous work: we studied all the services described on the company website, conducted hundreds of experiments, and analyzed thousands of reports and graphs.
Thanks to all the work done, we managed to outline a clear direction and achieve impressive results:
An increase in the number of submitted forms by 9660%;
A decrease in the cost per lead via calls by 98.24% and via forms by 95.18%;
62.44% of all submitted forms come from paid ads.
We never stop and always try to improve what we've achieved, looking for new opportunities for business growth.
If we compare 2021 with 2020, you can see a growing trend from February 1 to August 31. We've chosen such a timeframe to demonstrate statistics for the periods we never mentioned in the case before.


You can observe a growth in the number of submitted forms by 146.43% and an increase in calls by 202.23%. In addition, the ads budget was increased by 64.19%.
How we defined the development strategy in two years
It's much harder to find new growth points after two years of cooperation. We've tested all the available tools, yet the new ones don't appear as fast. However, we managed to find the way out — we focused on micromanagement.


As demonstrated on the graph above, the price per click has been highly fluctuating and mostly rising. So it's become the main problem for us, making us increase the budget and optimize the price per click to achieve better results.
The increase in the cost per click is mainly due to seasonality. It seems like the seasonal growth is a good sign, and the number of conversions will grow, but it doesn't work in practice. We needed to consider many factors. For example, we had to keep an eye on the competitor's activity since they don't want to miss out on customers when the demand is high. We needed to market the company's services in all the regions and compete with all local companies with strict ads budget. It meant we had to focus on the advantageous areas where we'd already gained a reputation.
Improving performance in Google Ads
Having analyzed the situation, we focused on optimizing the cost per click and reducing the cost per lead.
To do this, we performed regular account optimization and hygiene:
bids adjusting,
search queries check,
campaign budget reallocation,
and strategy aligning.
We also started to optimize locations in ads, disabling the most ineffective ones based on historical data for the year that campaigns were running.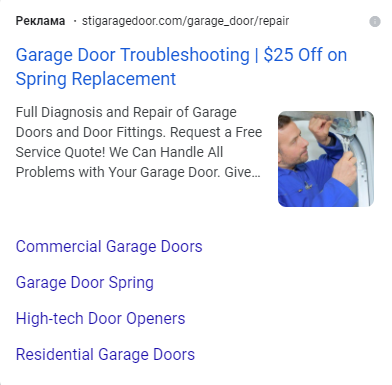 We also had to make our ads more catchy by connecting all possible tools, including a new type of ad extension for Google Ads — image extensions.
As a result, we reduced the average cost per click by 8.37% and got 79.19% more clicks.
Having examined the data, we identified an activity pattern according to the time of the day. Most of the users preferred to submit forms at the beginning of the week and in the morning. Also, there were fewer forms by the end of the week.
In this respect, in April, we optimized bids based on ad serving time. We also made adjustments and reconciliations when the day's length and seasonality changed. This ultimately allowed us to reduce the average cost per lead (submitted forms + calls) by 28% compared to the previous period. After this, we began to revise the dynamics of the ad schedule and user activity every three months.


Our findings in September
As you can see, sometimes even such a small detail as adjusting your bids according to your ad schedule can improve conversions by 25%, and the season doesn't always guarantee good results.
That's why you need to keep an eye on your project even when you're already enjoying good results.
Results
In more than two years of cooperation, there was a 9660% growth in the number of submitted forms for STI Garage. Besides, the cost per conversion decreased by 96.71% (for website forms — by 95.18%, for phone leads — 98.24%).


If you still have questions regarding marketing a local business in the USA or Canada, don't hesitate to contact us.