PPC for a Garage Door Repair and Installation Business
Before starting cooperation with Livepage, the STI Garage team already had a negative experience with the PPC Management. The ads produced too much traffic but did not generate leads. That is why there was skepticism about the need to use the channel.
However, during the proposal stage, the client liked our approach and team involvement, as well as our focus on business metrics (return on investment, cost-per-lead, etc.).
Such an approach provides new opportunities and reveals possibilities of Paid Media better than just focusing on traffic or CTR, or other useless metrics.
Read further how the Livepage team set up a PPC channel for the US garage door installation and repair business which helped to increase the number of leads by 52%.
About the Business
Strong Competition. As 8 out of 10 US houses in the residential areas have a garage, the demand for garage door maintenance is high. High demand creates supply; therefore, there are many local garage door repair and maintenance competitors.
Seasonality. Another important factor is the seasonality in this type of business, meaning the season affects most of the services.
Urgency. As a rule, people do not plan to repair gates and doors in advance. Usually, customers seek help directly after a breakdown. Therefore, it is important to provide a quick response as well as show agility and availability in managing the customer's issue.
Campaign Start
First, we discussed the main specifics of the business. After this, we began to examine the market and the main competitors: how many competitors on the market, their strengths and weaknesses.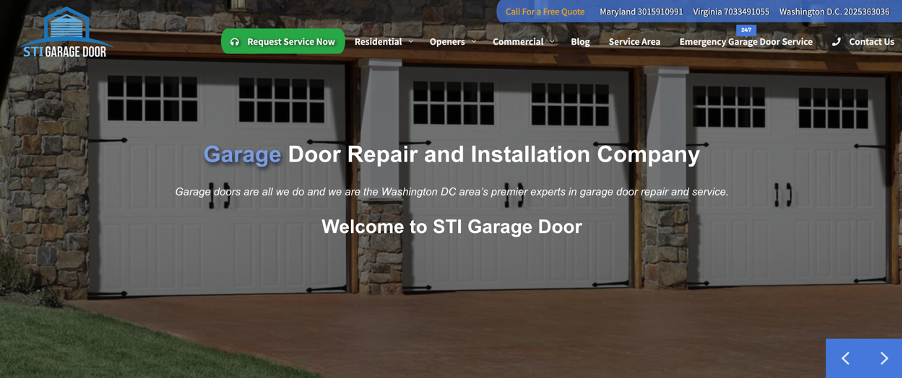 We researched the main user requests and feedback on the different business directories in order to understand the primary criteria of quality and service for consumers.
We examined what are the main characteristics of the product, what guarantees the client could give, how the product and services differed from each other, what customers liked about the service, what the main causes of breakdowns were, etc.
As a result, we found how the client could stand out among competitors, defined target audience, and launched PPC campaigns in the service areas.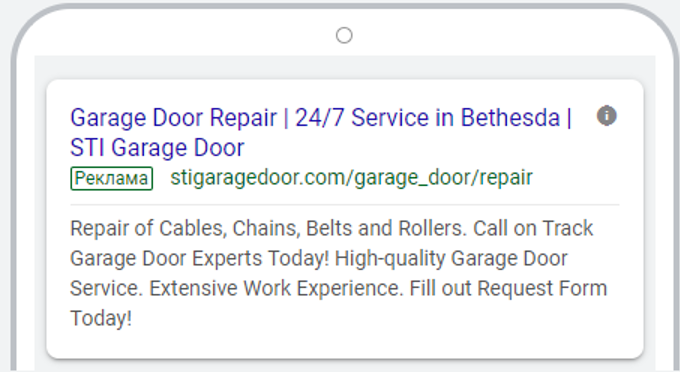 More results further!
Garage Door Repair Lead Generation Growth Strategy
Analysis of provided business services
From the first day, our goal was to make the customer business profitable.
Therefore, we researched in detail all categories of services, the demand for them, as well as average check. Then, started working with the services that have the greatest demand and are reasonably stable to the seasonality.
Based on the analysis, we found out that the most in-demand service (regardless of seasonality) was an urgent automatic gates repair. Opposed to a replacement, automatization of existing gates, and their regular preventive maintenance, a repair service was the one that was really in high demand over the year. Of course, broken gates make it difficult for people to access the garage or park a car.
Analysis of locations with a high demand
Virginia had the highest demand as this state had the second-largest area and the largest population among other states in which the client's services were provided. We also discussed with the client which of the neighborhoods historically brought most of the profits, thereby confirming our hypothesis.
As a result, we set up Pay-per-Click Google Ads campaigns for the repair services:
A general campaign across all the states where the brand was present;
One campaign for each state with a highly strong demand: Virginia, Washington DC, and Maryland.
PPC Campaigns for the Seasonal Services (Door Replacement)
The next step was to set up advertising for those services that were seasonal, such as replacing doors. This service is often ordered in late spring and summer. In winter, the service is not relevant.

The graph below shows that the number of orders depends on the season and its peak falls in mid-summer. This also applies to other sales channels.


Therefore, it is worth preparing for the season in advance, e.g. 14-30 days before the start. This will help you to manage the launch of Paid Media, get statistics to determine growth strategy and possible issues in advance. Not at the time of high demand when all competitors have already launched advertising campaigns.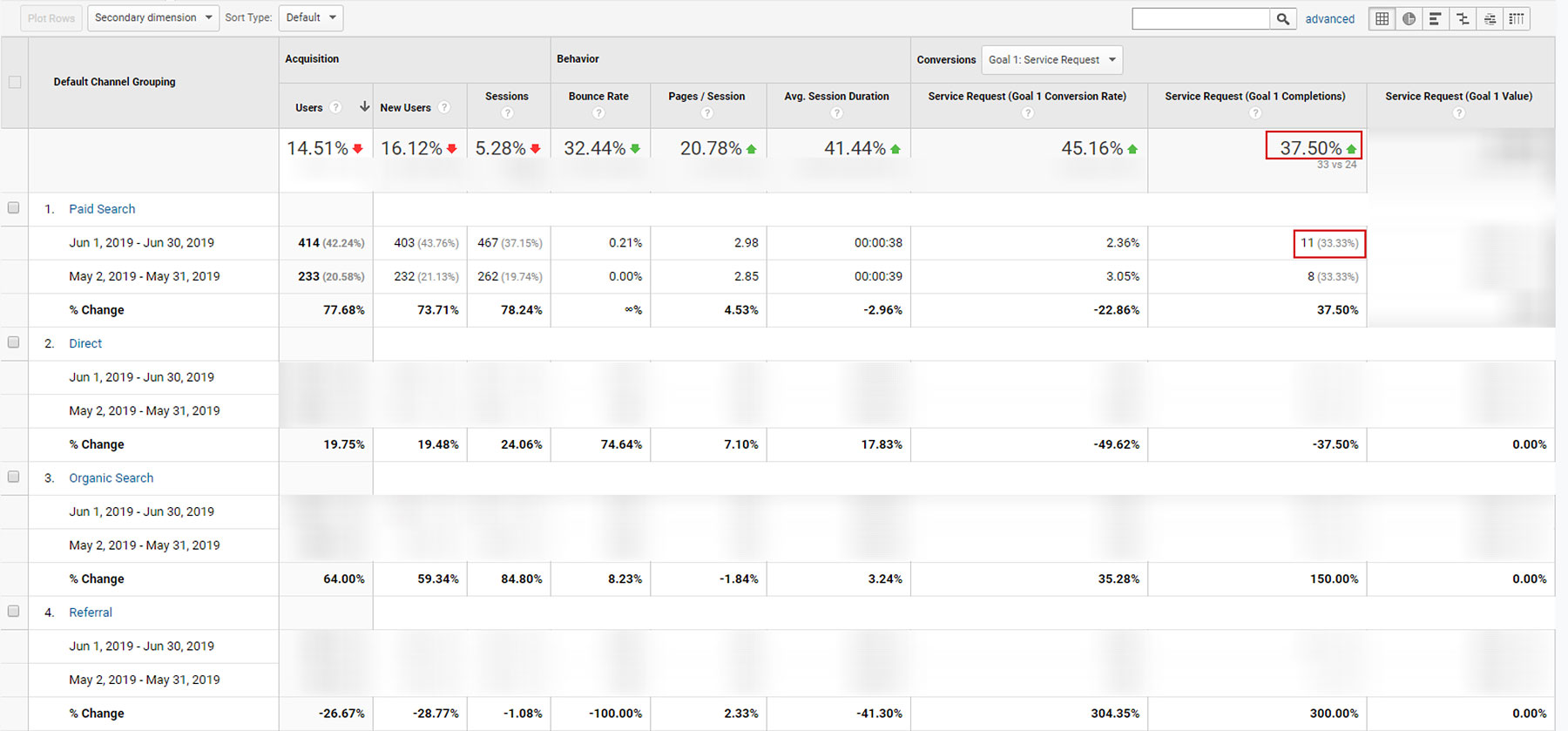 Paid Advertising Campaigns were launched for the most profitable services with the highest demand.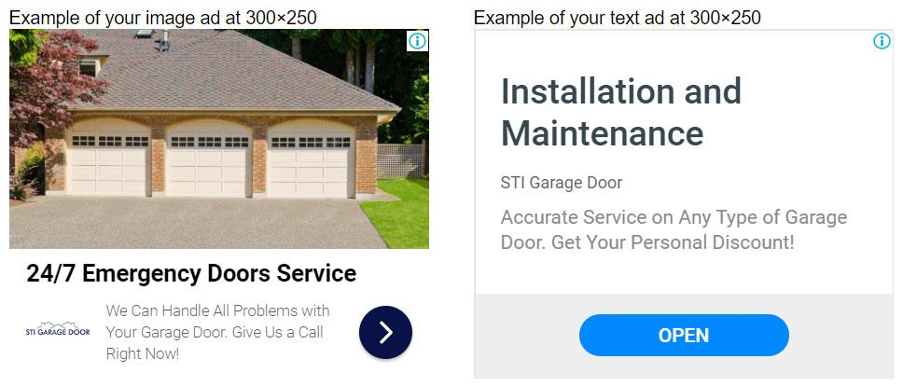 Read also how Local SEO for Appliance Repair Business led to a 10x increase in the number of leads.
Identifying the Target Audience
Many decisions were made by putting ourselves in potential customer's shoes and using experience with similar businesses.
Our team made Customer Journey Analysis and created a Call-only Google Ads Campaign to meet the urgent needs of potential customers.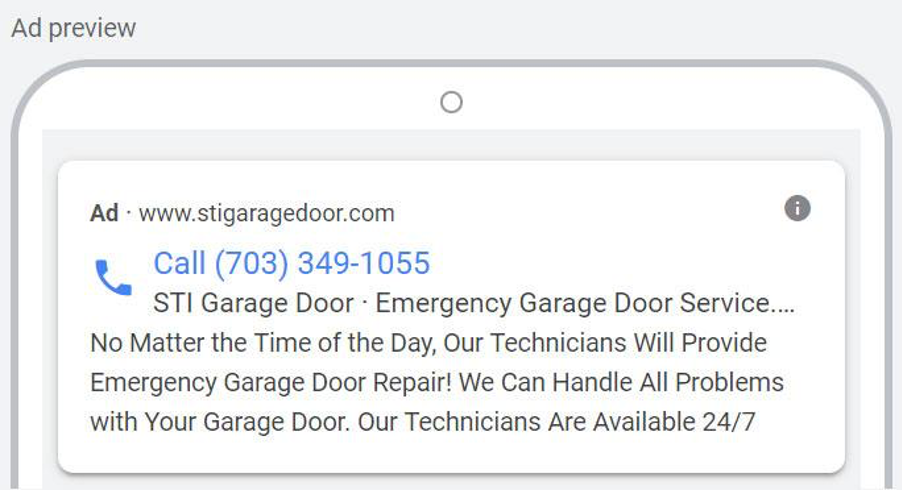 In a critical situation, a potential customer wants to get help as soon as possible and a call is the best way to get a quick service.
Bing Ads
After setting up and launching Google Ads, the team began looking for new lead generation tactics.
We found that in some states where the Sti garage provided its services, Bing is popular. Thanks to this, we decided to use Bing Ads too.
Right after the launch, we ran into a problem with the higher Click-Through Rates compared to those in Google Ads. And the budget for testing was three times lower than for similar Google Ads campaigns.
Therefore, to get detailed statistics and high ROI in the future, we needed more traffic.
We decided to switch to Maximize Clicks Bid Strategy to better understand how to get suitable results in Bing and how to optimize advertising.
As a result, Bing Ads paid off. In the first month, the client received 20% of all company orders from Bing.


Dynamic Search Ads
In addition to standard search ads, we also created dynamic search ads in Google to get the most relevant ads based on the page content.
This type of Google Ads worked well and brought 21% of all conversions.

Want to know how to get 95% of your search queries to the TOP-10 Google organic results? Check out our case study.
Remarketing
Once customers looked at or ordered repair or installation of garage doors, they likely won't need this service in the near future.
We decided to run remarketing with a limited offer duration and show ads to people who searched the service no later than seven days ago.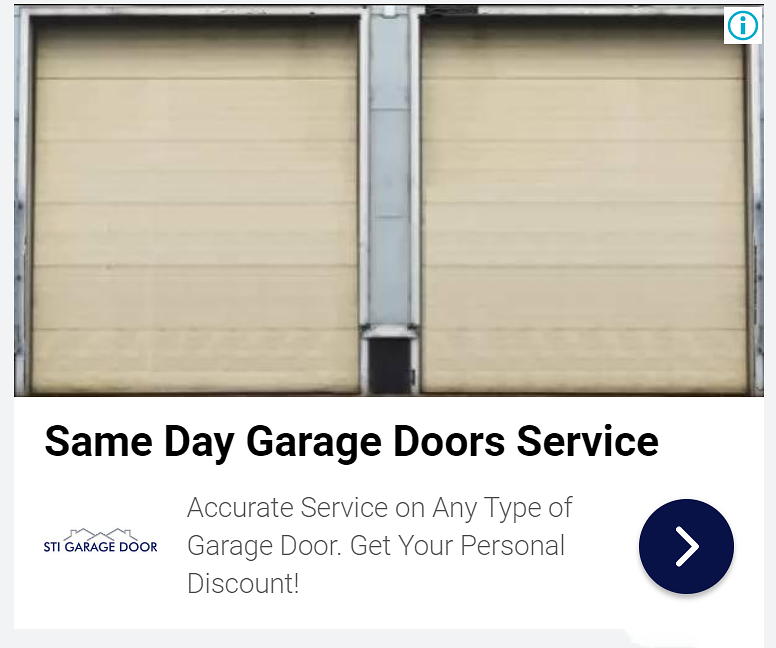 Results
Right after the set-up, launch, and run paid advertising campaigns, the number of leads increased by 37.50%.
For the next calendar month, we optimized existing advertising campaigns and added Bing.
As a result, Google ads generated 56.76% of all leads and Bing did 21.62%.



Finally, 61.09% of all leads generated with Paid Media channel!
In the future, we plan to implement Smart Bidding in order to get even more leads.
Final Thoughts
Do not rush to give up with PPC if the first attempt was unsuccessful. You might just have not understood how to work with the channel efficiently or working with the wrong contractor.
Take time to discuss with our team all details of your project. This will not only help you to learn more about what is happening but also help the team dive deeper into the project.
Research on your target audience, its segments, and customer needs. This will give a lot of ideas and understanding of where to move with advertising campaigns in order to get the desired result for your garage door repair business!
If you have any questions about the growth of your local business in the United States or Canada, contact us today.