SEO for Software Product
There are lots of ways you can promote an IT product. However, high competition and limited resources within a team at the startup stage do not leave many chances to take full advantage of them. So what growth strategy should you choose to increase traffic on a website selling software product?
From this case study, you will learn why and by what means SEO can become a great tool for promoting your software product.

The main factor of success in growth marketing for software product is a well written, long-term strategy.
When developing an effective strategy, one needs to pay particular attention to:
Product knowledge.
Competitor analysis.
Creating a content marketing plan.
Product knowledge
The main goal here is to answer the following questions:
Who is the target audience of the product?
What are their problems that our product is able to solve?
In what niches can it be effectively applied and benefit its users?
A full understanding of a product by all parties is the foundation for the successful SEO strategy for a software product.
Competitor analysis
The primary goal is to find the right growth points.
This is done by learning from competitors' experience and figuring out what worked best for them.
We need to find the most similar competitor in terms of the product type and its functionality, one that also has a blog or other means of sharing content.
Analysis
Find out which posts bring the most traffic on a competitor website.
Among these, pick the most relevant to your product.
Limit the selection to low-competition topics only.
Make sure that the topics you selected will encourage users to download your software.
The correct approach for a competitor analysis lets to build the least demanding growth strategy for a software product in terms of both investments and implementation timeline.
Content plan and its implementation
This is the quintessence of the two previous steps.
Understanding who your target audience is, what pain points they have, and how your product can help overcome those is what stands behind highly-convertible content.
Niche analysis helps to execute a content plan in the most effective way. The least competitive growth points let to quickly and on a budget get first traffic and conversions.
NB!
The other sources that may be of use for a target audience search are:
Keyword research.
Q/A services.
'Alternatives' pages.
Keyword Research
Keywords research within a niche helps to find the most common problems your target audience seeks answers for.
Features
We get information that lets us create highly-convertible content with potentially high traffic.
There can be high competition.
The main goal is to first define and use effective but low competitive keywords.
For example, the search query «how to block ads on twitch» has a search volume 2.0K. Its keyword difficulty according to Ahrefs is 0. This is a great keyword that definitely has to be put to use if you sell an 'Ad blocker' kind of software.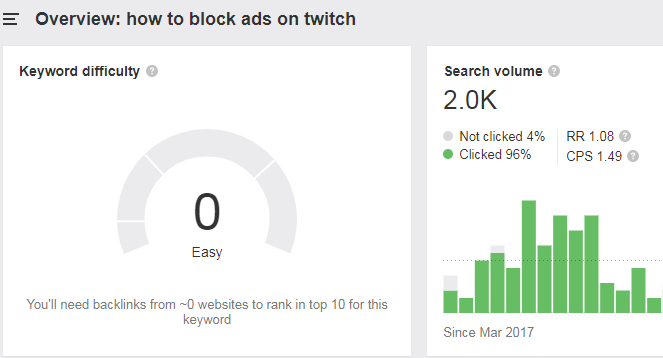 Q/A services
Audience analysis via trustful question-and-answer services, such as Quora, gives a chance to find information that will help in creating highly-convertible content with the least level of competition. On the opposite side, you will come up with low search volume keywords that have a lower number of potential leads.
However, if you sell narrowly focused software, you can get a higher conversion rate with less traffic.
For example, if your software 'warms up' a website cache and thus decreases its loading time for all future visitors, look for questions like 'how to decrease page load time + CMS'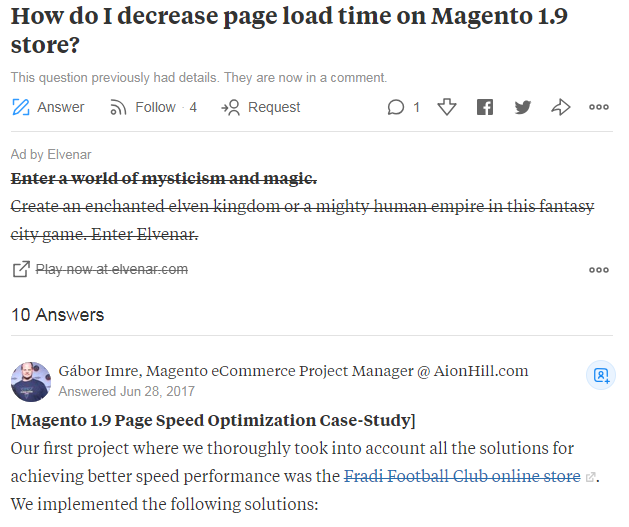 Further analysis shows us that there are similar questions for different CMSs, so the issue is a common one.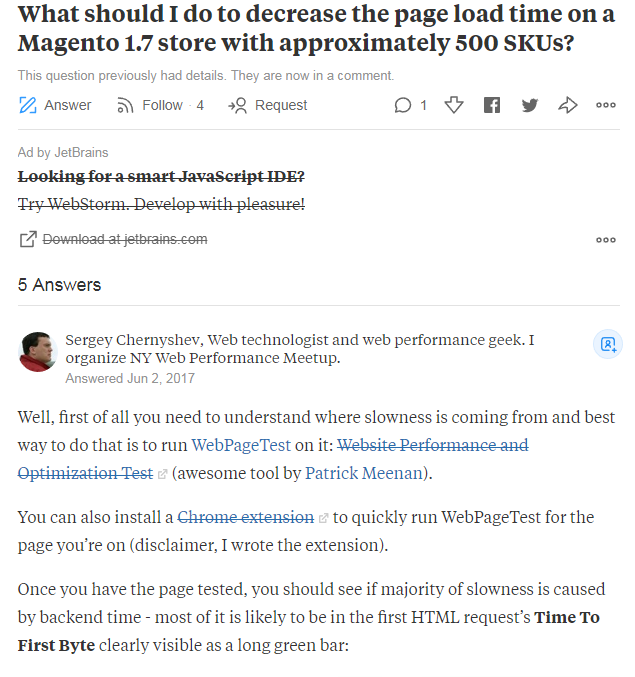 While for our product it doesn't matter what CMS the cache is warmed up to, we can merge 'how to decrease page loading time' and 'Magento' into one topic for our blog.
Note: here we get a low-competitive keyword with a relatively high search volume for our blog post.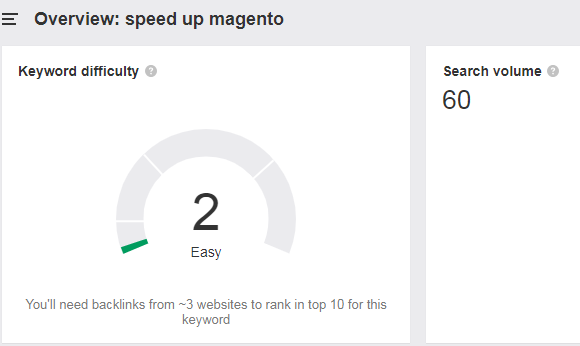 Ultimately, such an analysis shows us:
The existing problem that our product is able to address.
A keyword with a low search volume but easier to rank for.
These are the factors that help bring an article to the SERP's top, generate relevant traffic with a high conversion rate.
Alternatives
These are the pages where you and your competitor's products are compared. By publishing these pages you can attract prospective clients looking for an alternative for 'this' or 'that' software.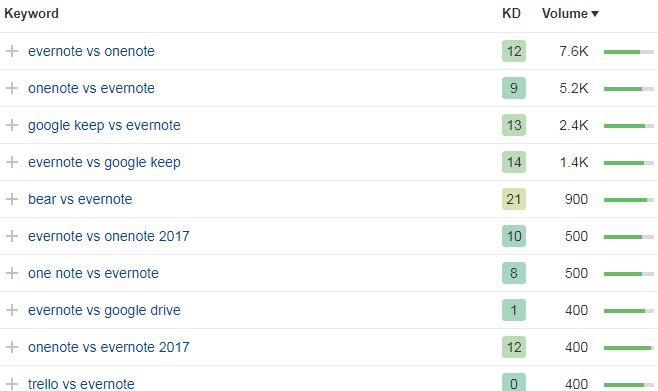 For example, if your product is in direct competition with Evernote, you can create a page comparing features, prices and other functionalities:
Evernote vs Onenote vs

Your-Software

: which is the best in 2019?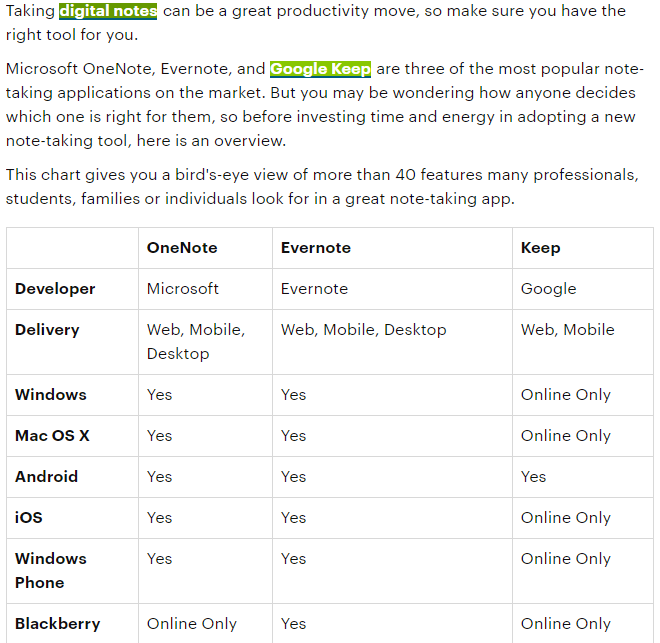 By getting traffic via the search queries «evernote vs onenote» and «evernote alternatives» you increase brand awareness and a number of demo downloads.
Important! It is not simply enough to create these pages — they have to be correctly optimized in terms of SEO to increase the chances of making it to the top in SERP.
Structure
We advise paying particular attention to a structure and its growth.
For example, your product
Carries out a particular function across multiple OS.
Handles certain tasks in different business domains.
It is a complex one, offering a number of important features that users won't find packaged together in one service anywhere else on the market.
This makes it possible to create landing pages that offer services addressing the particular problem of a prospective client.
For example, they might expose a different product functionality for a different OS:
For different industries:
for SaaS
for Financial Services
for Healthcare
for Media
for Retail
for Travel
etc.
Implementation of all of the above listed techniques in our NDA project allowed to come up with content with a consistent conversion rate of 15% and more, converting website visitors into demo users.
Results
Establishment of a long-term growth marketing strategy for a software product and its correct implementation within five months allowed us to:
Increase number of downloads of an Android demo app from 0 to 3600+ per month

Increase number of product demo downloads for Windows OS from 0 to 860+ per month

By projecting our successful experience with this and other projects onto your business, the Livepage team can help market your software product into positive growth.