Clutch Awards Livepage Among Ukraine's Leading B2B Service Providers for 2022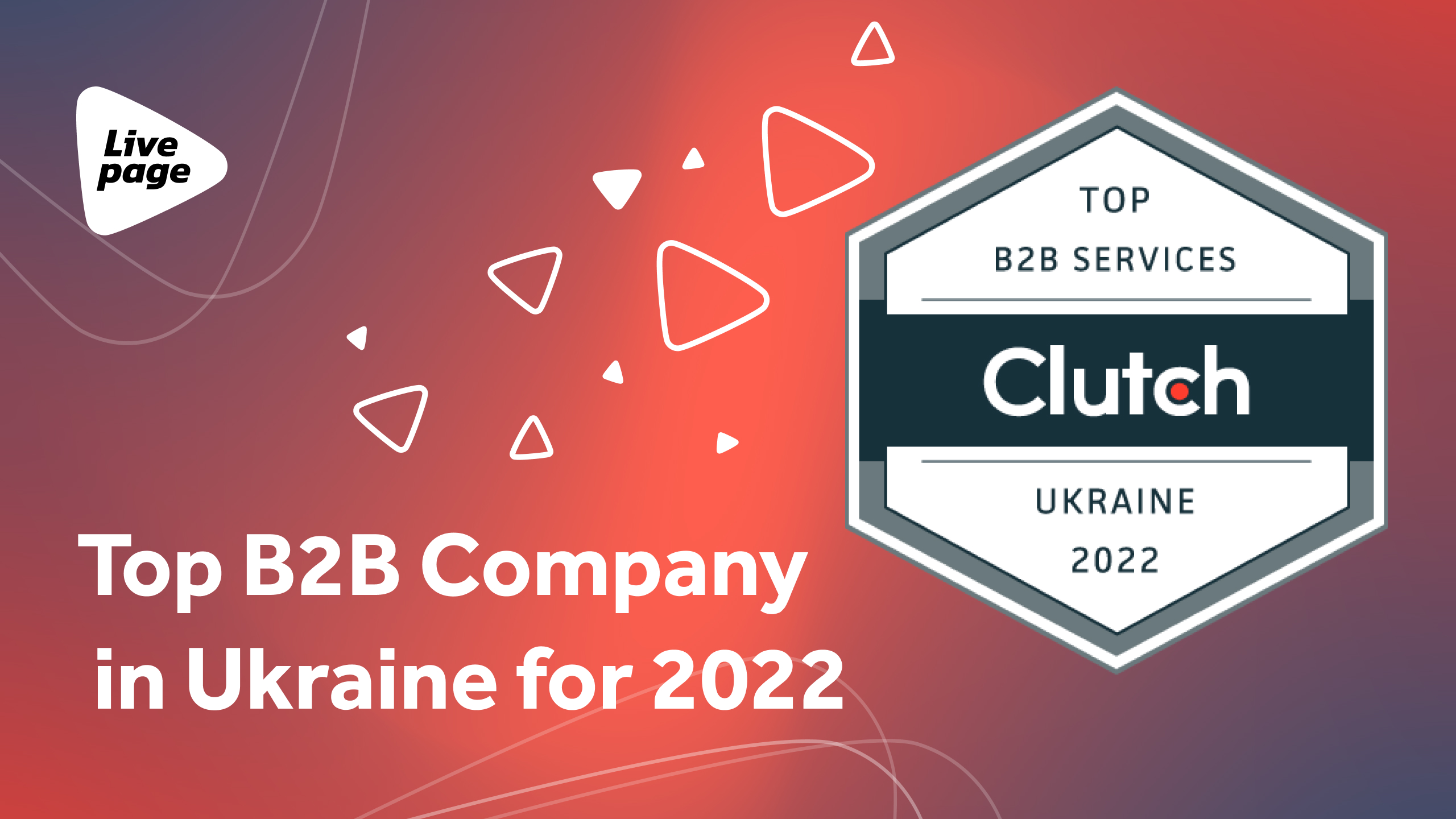 At Livepage, we have helped businesses grow with digital marketing for over 1️1 years. We are a Google Premier Partner, and our experts are certified by Google and have regular training to confirm their deep knowledge of the most advanced digital marketing tools.
We are a team of unique people building a family team. We are growing ourselves and building valuable long-term relationships with our partners.
With that being said, we are honored to be highlighted by Clutch as a leading B2B company in Ukraine. For context, Clutch is an established platform in the heart of Washington, DC. It is committed to helping small, mid-market, and enterprise businesses identify and connect with the service providers they need to achieve their goals.
Throughout the year, Clutch highlights its highest-ranking firms across industries and locations. The Clutch Leader Awards recognize companies' commitment to building their expertise, providing stellar customer service, and producing high-quality results for clients.
This award is a testament to the hard work and dedication to every project we undertake. We're thankful to our clients for their trust and support and especially those who took the time to leave us a review on our profile on Clutch. Here is an example of review from our client:
"As for SEO, with a relatively small budget and amount of monthly work, we were able to achieve a 6.5x increase in organic traffic (from 700 to 4,600 per month) and a 5.5x increase in goals on the website (from 1,000 to 5,700 per month)." – Slava Melandovich, CEO, JOBITT
In addition to this award, Visual Objects highlights Livepage as among Ukraine's leading inbound marketing companies. A sister company to Clutch, Visual Objects is a B2B resource showcasing work from top creative firms worldwide. This visual catalog makes it easy to find the right design partner for your business needs.
We are proud of our team who made this possible. Work with us now to see your business soar to new heights.