Livepage — top-10 among SEO and SEM agencies according to Clutch.co rating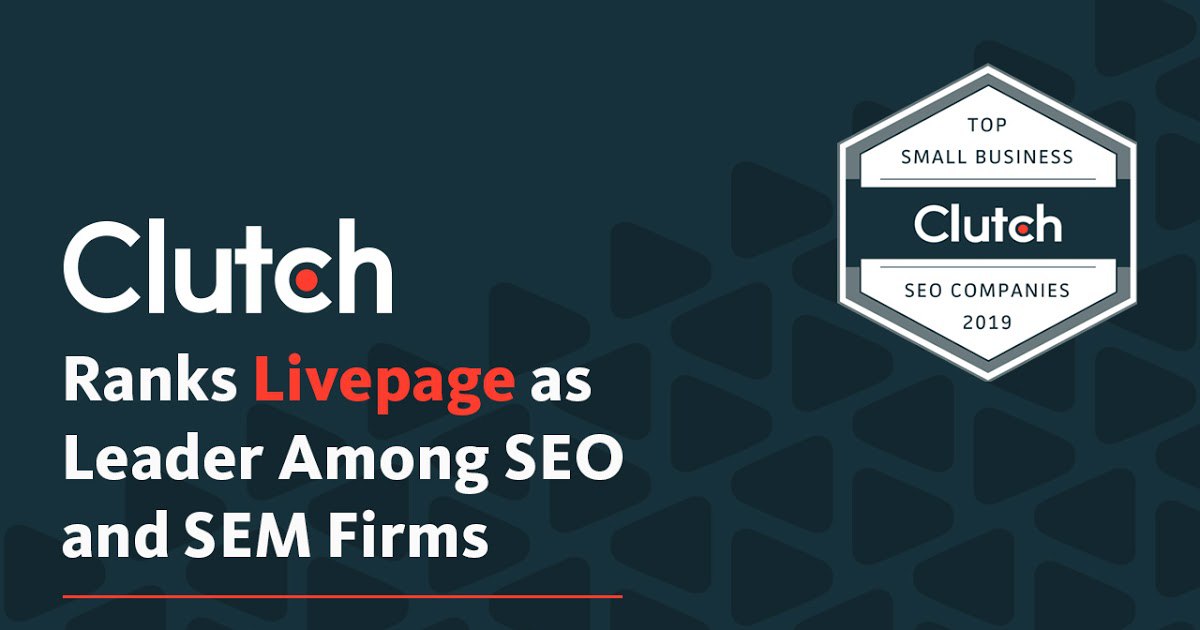 For the last 8 years, Livepage has been able to deliver substantial benefits to clients through our SEO, PPC, email marketing and website design services. We have been able to gain a reputation as strong professionals within the industry, and this was recently recognized by Clutch.co and they sent us an award from America. In their annual B2B firms report, we were ranked in 2 categories as leaders among small business SEO firms and SEM firms!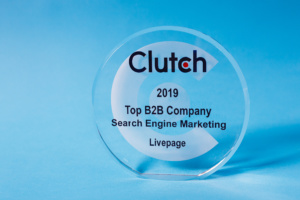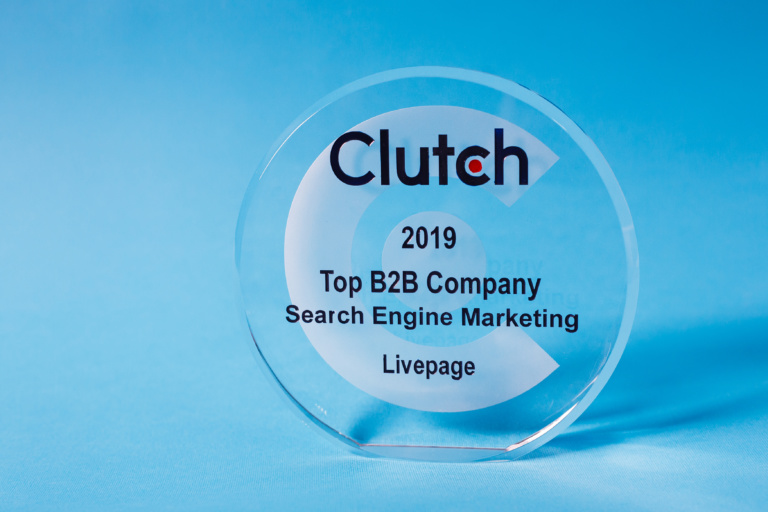 B2B ratings and reviews firm, Clutch, is committed to uniting businesses with the ideal agency or service provider to undertake their exact needs. They analyze agencies and providers based on thought leadership, the quality and breadth of their services, and their ability to deliver results to diverse clientele.
We know that there are many platforms that provide rankings of B2B service providers; however, this acknowledgement carries more weight to our team as we personally know the merit of Clutch's rankings.
In their unique method, analysts spoke directly with our clients and learned more about our goal oriented approach to SEO. Following, is one of several kind client reviews they have gathered, providing potential consumers with a quick glance at a client's experience with us on a project.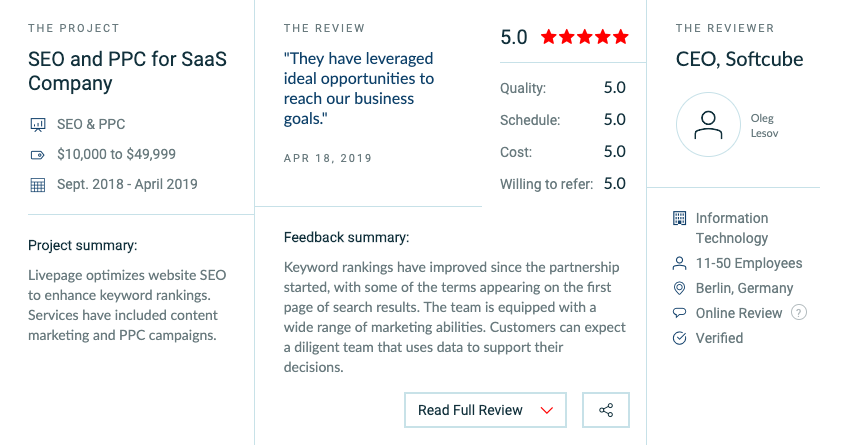 In extension to being recognized on Clutch, our success expands to firm's sister-sites: The Manifest and Visual Objects. The Manifest publishes industry reports and how-to guides to help businesses efficiently find their next partner. Here we are listed among other top SEO agencies. Likewise, Visual Objects is designed to assist prospective clients as it shares the portfolios of agencies so they may visualize a potential solution.
Clutch has sent us an award with the title of Top B2B Company Search Engine Marketing. We want to note that we are the first agency in Ukraine, which not only took a place in the ranking of top B2B SEO companies, but received a real award from Clutch!
This high praise by Clutch only reflects our high standards of website optimization for our clients. We are especially appreciative of them for the time that they took to share to Clutch their experiences with us. We are looking forward to see what the rest of 2019 has in store for us!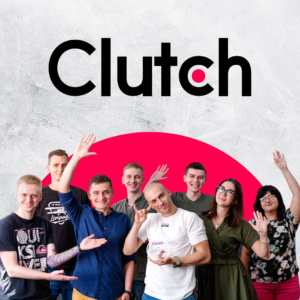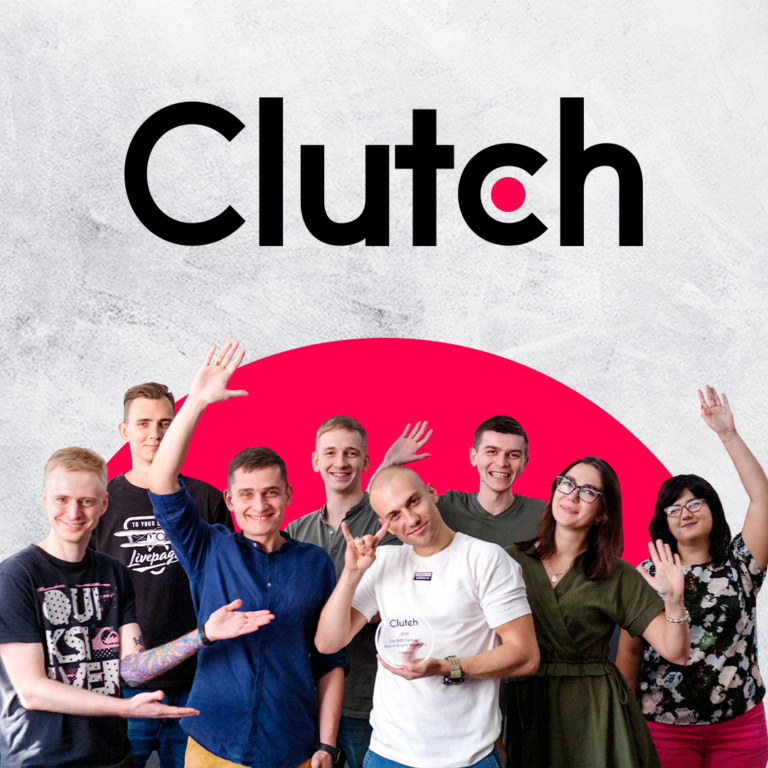 Contact us about your next project – we will bring your ideas to life!