Why it is worth adding Bing Ads to your advertising strategy: Case study with +20% conversions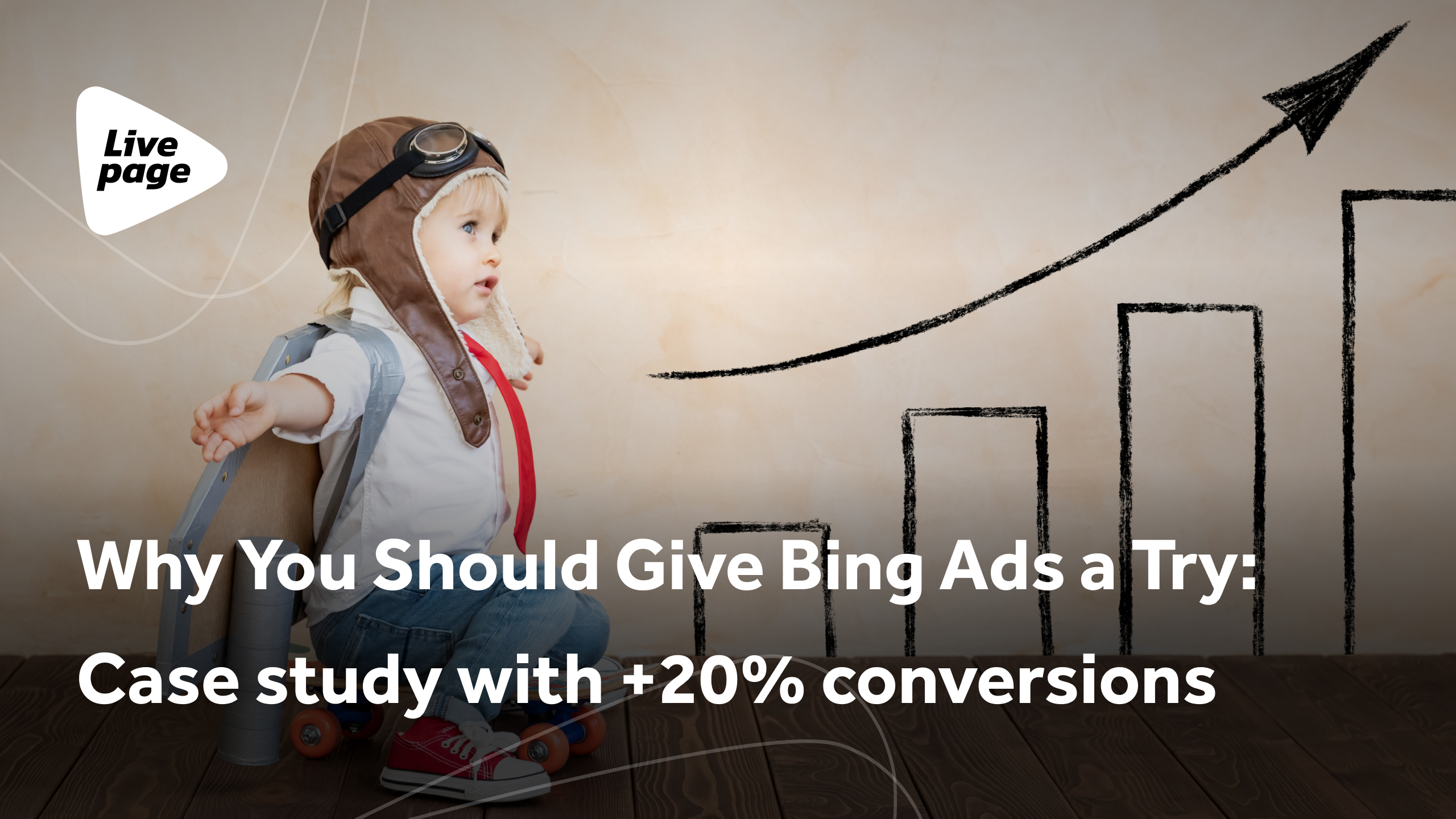 When most people talk about "paid search advertising," what they really mean is placing an ad on the Google search network, and for good reason. When you have a question or want to find something, you don't "Bing it" or "Yahoo it," you "Google it."
Google controls most of the online search market, so when most people think of paid search, they think of Google Ads.
However, don't underestimate Bing Ads.
Bing Ads is a constantly developing and updating advertising platform that launches advertising campaign projects with extensive budgets. On this search network, advertisers find another additional or main source of conversions for their project.
With all this in mind, now is the time to try Bing Ads. The platform is easy to use and, more importantly, there are much fewer competitors. Let's see what Bing Ads can offer and how to get started with the platform.
Bing Ads offers the following types of advertising:
expanded text ads;
dynamic search ads;
product announcements;
Microsoft Audience ads;
adaptive search ads;
Microsoft advertising in Bing intelligent search;
ads with application installation.
If you have worked in Google Ads before, you should have noticed that Bing Ads still has the same basic types of advertising campaigns. Here you can find our usual adaptive and dynamic search ads as well as product advertising campaigns. Bing also took care of mobile advertising campaigns and with the help of its AI tries to find the audience you need with the main goal—downloads.
The most important thing to note is that Bing Ads has the functionality of importing advertising campaigns from Google Ads. Do your advertising campaigns work effectively in Google Ads? Excellent, then just transfer them to Bing Ads in a few minutes and connect an alternative channel for receiving conversions for your business.
Mini-case of Bing Ads launch
In our work, we often launch advertising campaigns on Bing Ads for clients, since search campaigns bring a significant share of conversions on Google Ads. However, Bing Ads has a number of advantages, there is less competition and the price per click is accordingly lower. As a result, we can buy more targeted traffic with the same budget. The quality of traffic is also a big advantage, since Bing Ads mostly uses the corporate segment. Based on these qualities, we definitely recommend trying at least search campaigns.
As an example, let's take our recent Hoxton Mix case, in which we described the results of our work in Google Ads. After launching advertising campaigns in the Microsoft network (Bing Ads), we immediately received +10% to the total number of conversions from paid traffic every month, while the cost of conversion in this network turned out to be ~50% cheaper than in Google.
However, like any other advertising network, Bing Ads needs a number of optimizations after launch, which should have a positive impact on the results of advertising campaigns. In our case, after optimizing our advertising campaigns, we currently receive +20% conversions, from the initial value at the start of work, from all sources of paid traffic.
Contact us to create an advertising strategy or to set up and run advertising campaigns. We will choose effective channels for your type of business and will regularly look for ways to improve and optimize campaigns for more effective lead generation.