How to Market an HVAC Business in the USA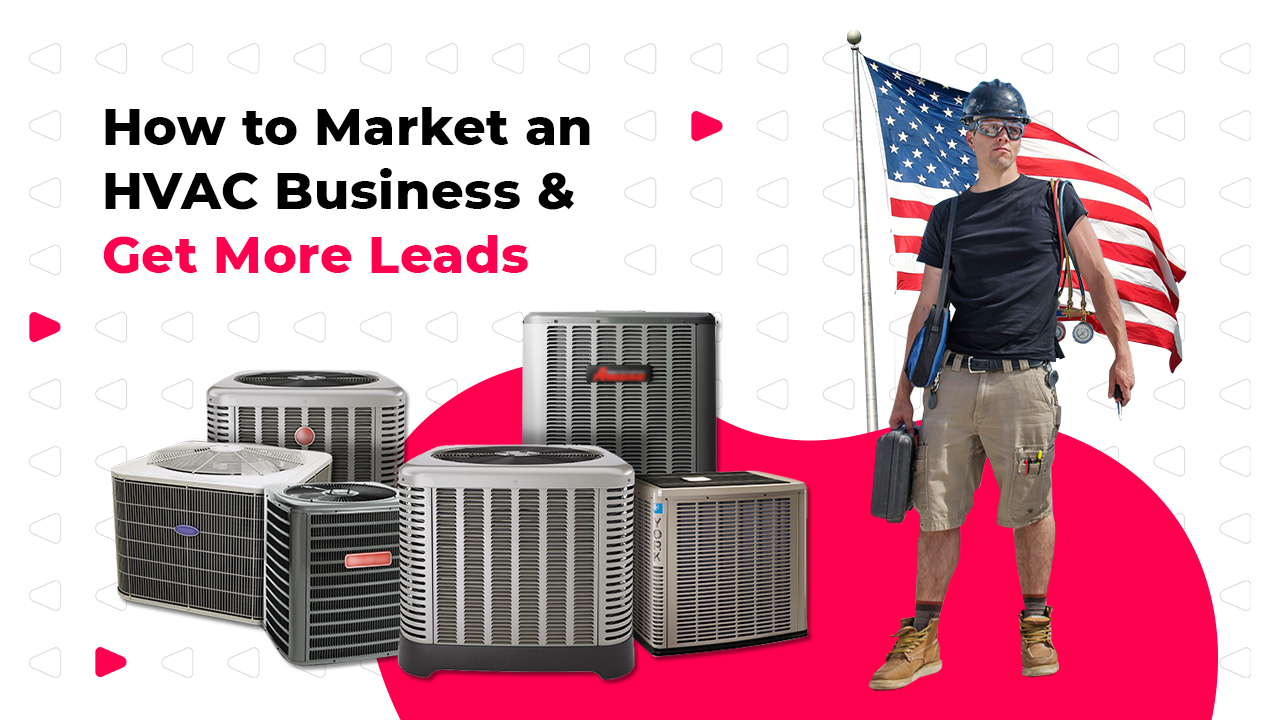 Most HVAC (heating, ventilation, and air conditioning) businesses in the USA and Canada are small companies of up to 10 people. Usually, the owners carry out daily routine services working as a specialist. The lack of time for marketing and SEO is the reason for the constant struggle with competitors. Everything requires the direct participation of the owners, including the timely completion of orders.
In this article, we present the most effective HVAC marketing strategies in local search to boost leads and sales in 2-3 months.

HVAC business specifics
Service emergency. Often, clients need to have air conditioning or heating fixed urgently. Customers aren't ready to wait for an expert for several days, so they find the service online.
Seasonality. The number of customers is much more significant during the heating season in winter than in summer.
High competition. According to Statista, there were 118,197 companies registered in the United States by the end of 2019. One way or another, these businesses were connected with the HVAC industry. The number of such companies is always increasing.
Marketing strategy
Local Search Marketing is one of the primary growth tactics for the HVAC business. As per statistics, 48% of people search for local services one or a few times a week.
In 2020, if you're going to get to the top 10, it's not enough to add keywords to the website pages. If you want to get a good Google ranking and create a profitable business, create useful content for your users and solve their problems better than your competitors.
But getting the website to the top of search results is a long process. You might get the first leads at least 2–4 months after the website launch. It is pivotal to use paid media (Google Ads, Yelp ads, Home Advisor, etc.) during this period.
The right design
The main goal of the website is to solve the clients' problems, give full information about the services, and leave a positive impression to make the clients come back for your services.
The example below is overloaded with information that has no practical use for customers.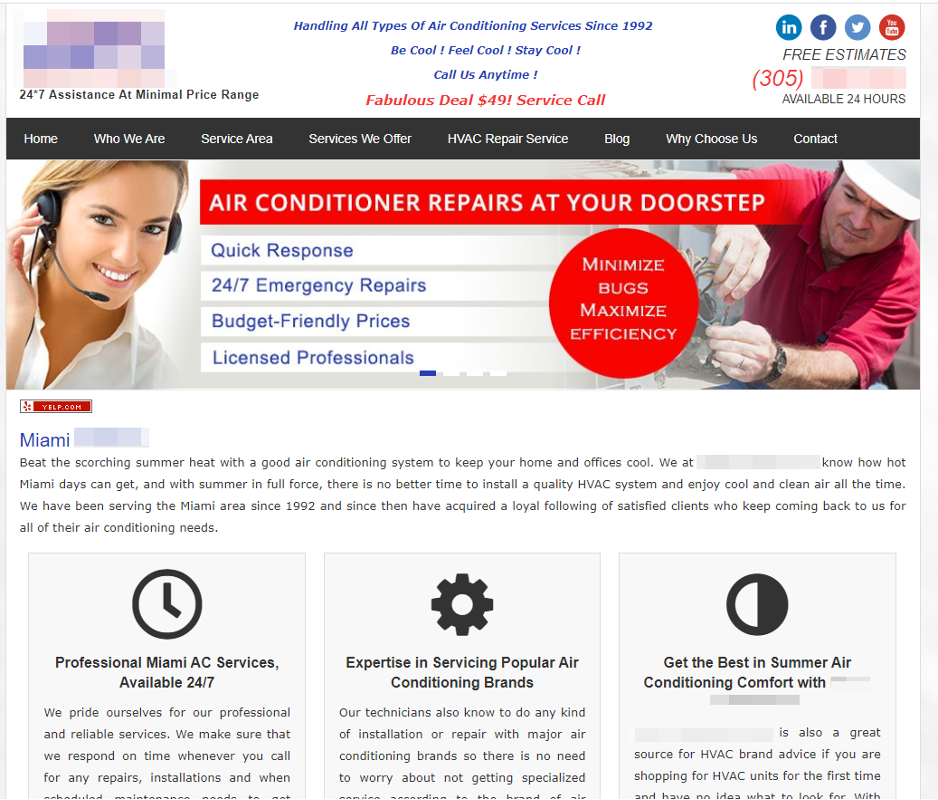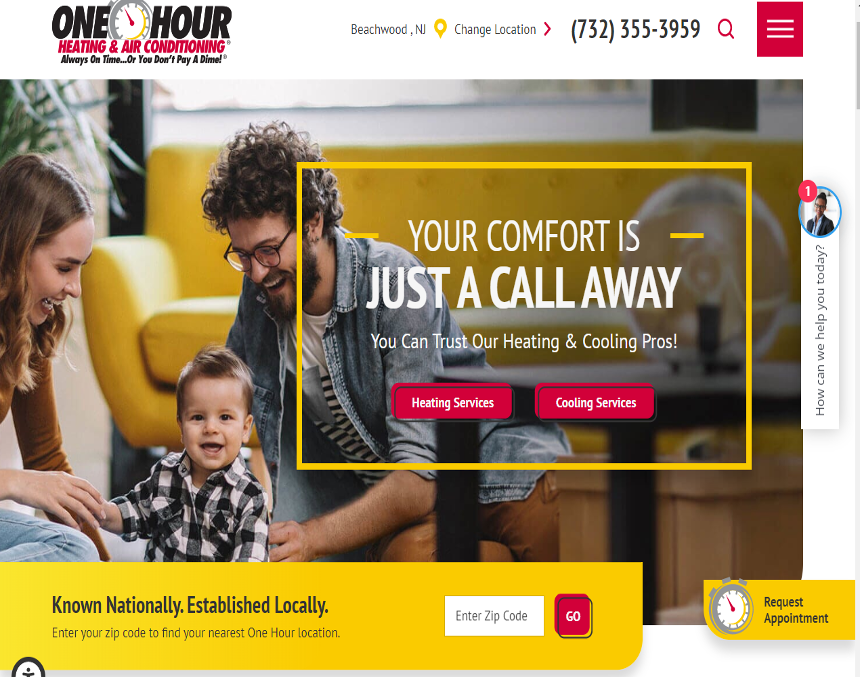 Adaptive design
According to Statista, 52% of all local search queries are made from mobile devices. The number is always growing, so your website should be adapted for mobile devices as well.
Adaptive design helps your website look convenient on all mobile devices. For example, in the mobile version, the order form should be brief, because it isn't comfortable to text a lot using a phone.
Improving lead generation with website optimization
The HVAC niche is highly competitive in the USA and Canada, so it is vital to market the HVAC website in the right way and start getting leads from Google. A website without SEO doesn't stand a chance of getting to the top-10 of Google search results.
The website optimization process consists of:
Competitor analysis;
Technical website optimization;
Services and location pages optimization;
Google My Business optimization;
Linkbuilding;
Searching for additional traffic growth points and content marketing.
Let's take a closer look at each of the points! 
Website structure
A proper website structure is the easiest and most natural way to show the visitors and the search engines the content of your pages and which city or district they are designed for.
If you provide heating and air conditioning repair services in Chicago and the nearest cities, you must create a page for each service:
site.com/furnace-maintenance/
site.com/ac-repair/
site.com/ac-replacement/
And for each city:
site.com/city/buffalo-grove
site.com/city/bloomingdale
site.com/city/rosemont
Below is an example of a typical HVAC website structure: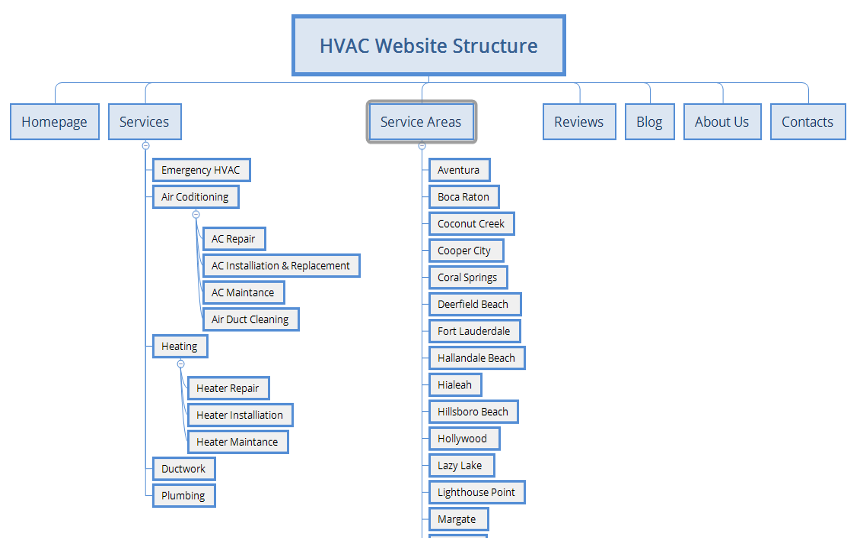 Such a website structure ensures that visitors and search engines understand what you are offering and where.
PRO TIP
You shouldn't create extra pages for service + city/district queries. Create only those location pages that matter for your business. For instance, for queries like air conditioning repair Buffalo Grove and heating repair Buffalo Grove, the search shows the same page — Buffalo Grove Сooling and Heating Repair.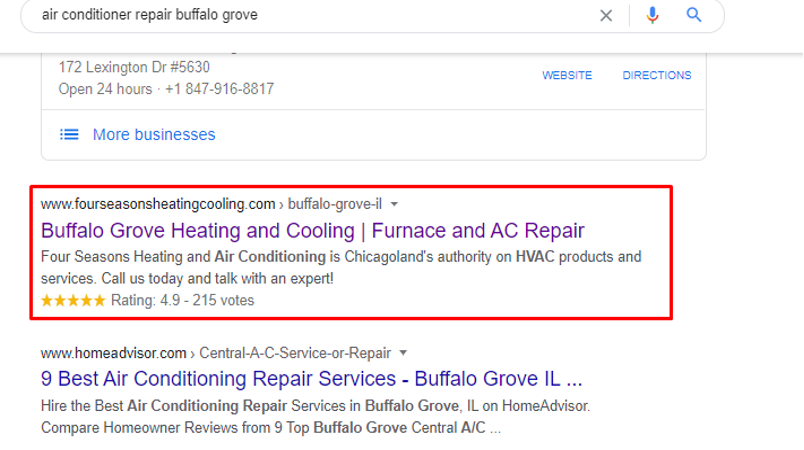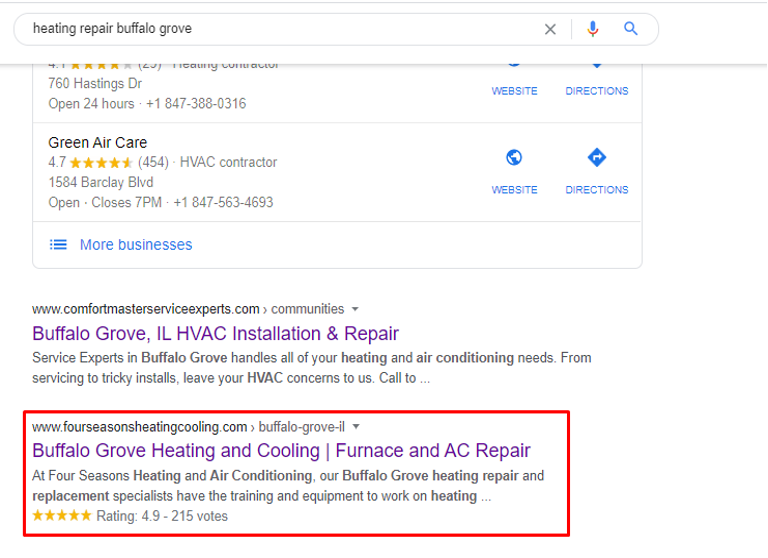 City page optimization
Let's see how to optimize city page content. Here are the main ways to optimize city pages:
Add city names to meta tags;


Add city names in the text;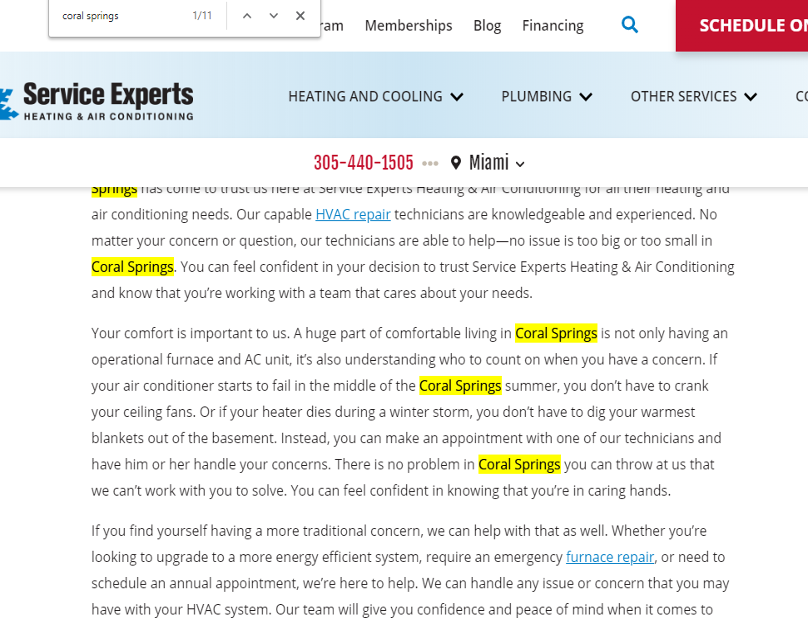 Add a map. If you do not have an office in this city, you can add geolocation of the city on Google Maps;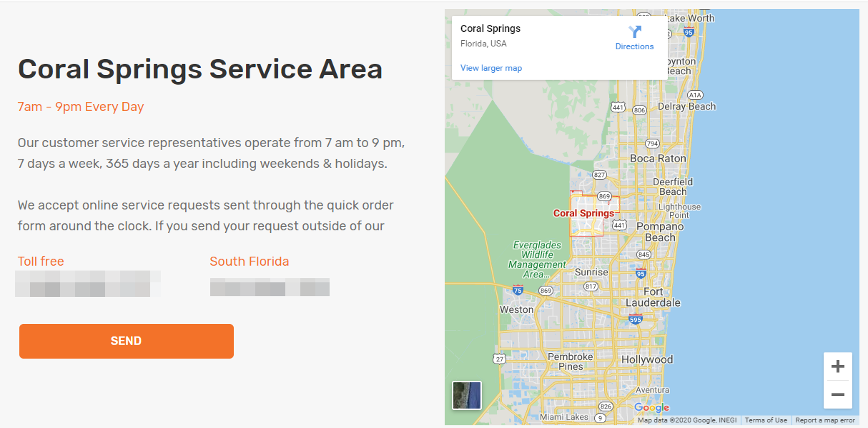 Duplicated and poor-quality pages
Duplicated or pages of not decent quality are among the main issues the HVAC websites face.
As 99% of all websites in this niche are created on WordPress, such websites generate a lot of unnecessary pages.
For example, each review on the website generates a separate page:
Here is another example of poor-quality pages with virtually no content that is useless for people or search engines:
Duplicated and poor-quality pages need to have the noindex, nofollow meta tag. Put these meta tags in the <head> section on the pages that should not be indexed by search engines:
<head>

…

<meta name="robots" content="noindex, nofollow" />

…

</head>
Schema markup
Schema markup is not visible to the user but gives additional information about your business and website to search engines. It helps search engines understand the content of the website better.
For the homepage, service, and location pages, we recommend using the Local Business or HVACBusiness markup by schema.org.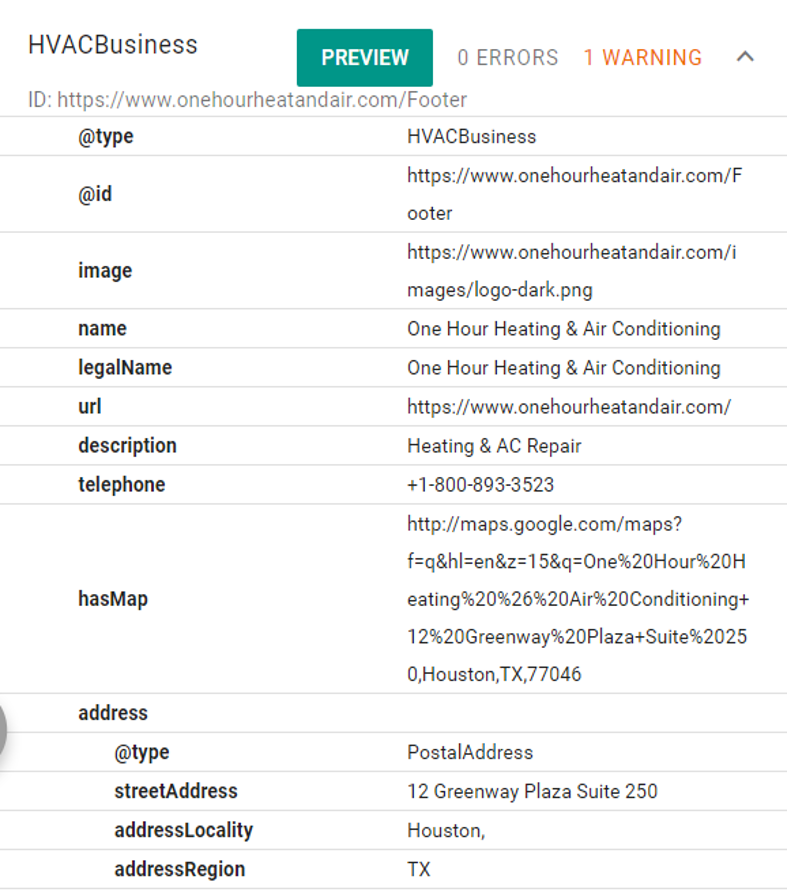 To make your snippet more appealing to users, and increase the number of clicks, add the Product or AggregateRating schema markup on the services and location pages. We don't recommend using the Review schema markup, because it's stopped working for service websites since September 2019.

It's also worth making the FAQ page schema markup in the corresponding section. This will make FAQ questions appear under your snippet in the search engines: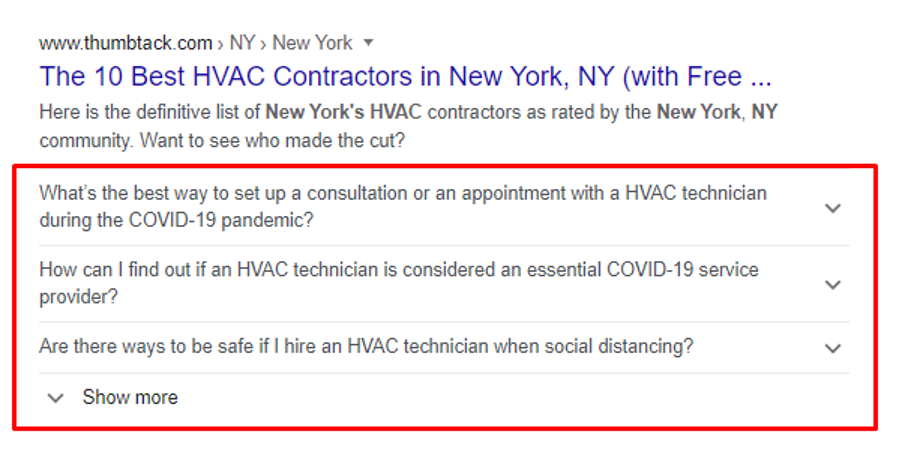 This is how the snippet will look like if you combine these two schema markups: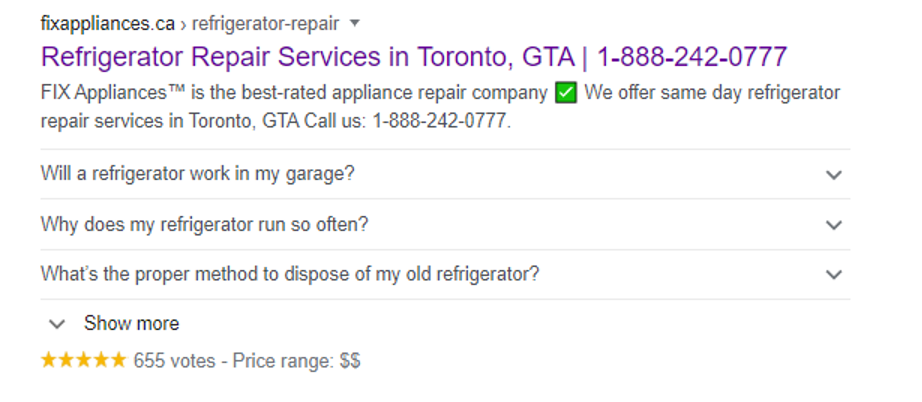 Meta tags
HVAC websites have standard meta tags. It is enough to follow a few simple rules to get the result:
The Title and Description meta tags should be on every page;
Meta tags must be unique;
Meta tags must include keywords;
The most used queries should be placed closer to the header;
Meta tags should be easy to read.
Here is an example of the meta tags for the main page:
| | |
| --- | --- |
| Title | HVAC Services in City — Company |
| Description | The company is a trusted heating & cooling contractor that offers HVAC services in City. Call us at 555-2368 to book an appointment. |
An example of meta tags for a service page:
| | |
| --- | --- |
| Title | Category Services in City — Company |
| Description | The company is the best-rated HVAC contractor in City. ✅ We offer same-day Category services. Call us at 555-2368 to book an appointment. |
City — the city where you plan to start a marketing campaign (e.g., Miami, Chicago, etc.);
Company — your company name;
Category — the name of the service (for example, air conditioner repair).
Duplicate listing: Google Maps vs. Google Search
Since HVAC websites are a local business, you can get into Google search results twice — with Google Search and Google Maps (also called Google Local Pack).
Why does it matter? Google Maps snippet with the list of 3 companies below is the first section that a user sees when searching.
Here's what a user sees when sending the "ac repair Brooklyn" query: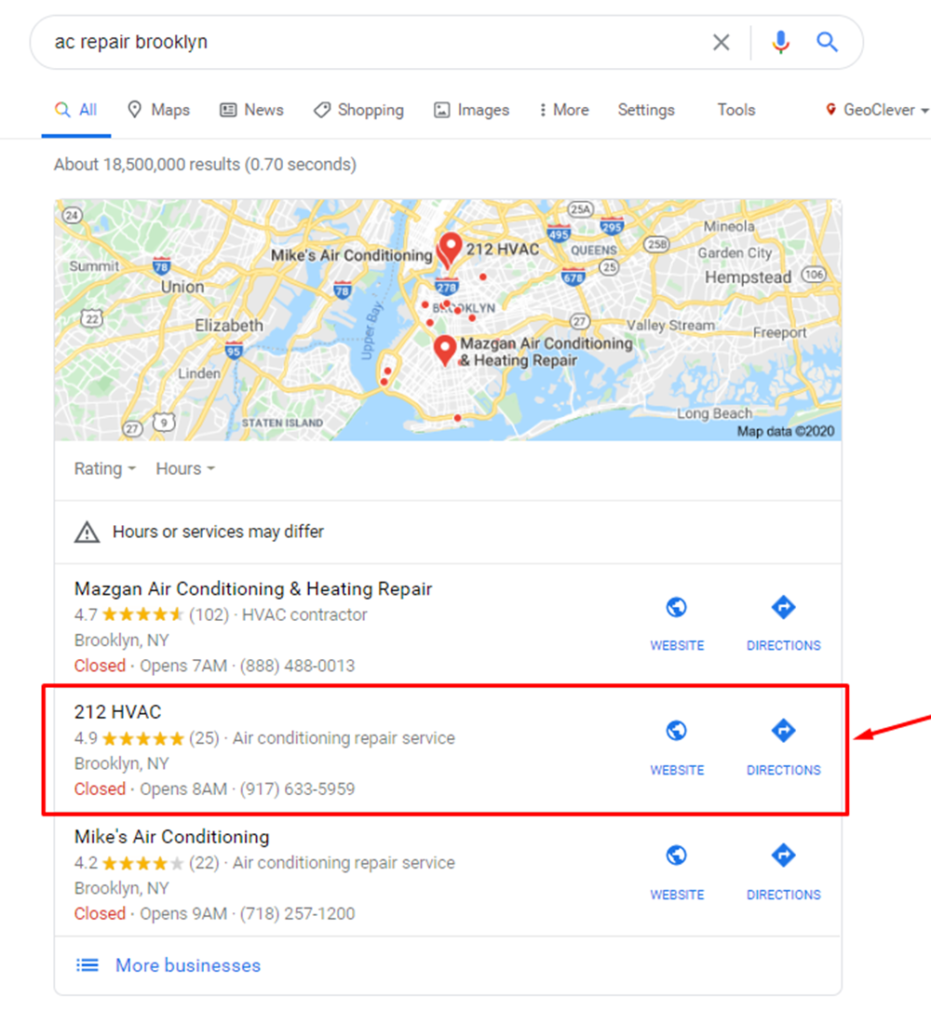 The same website in the organic search: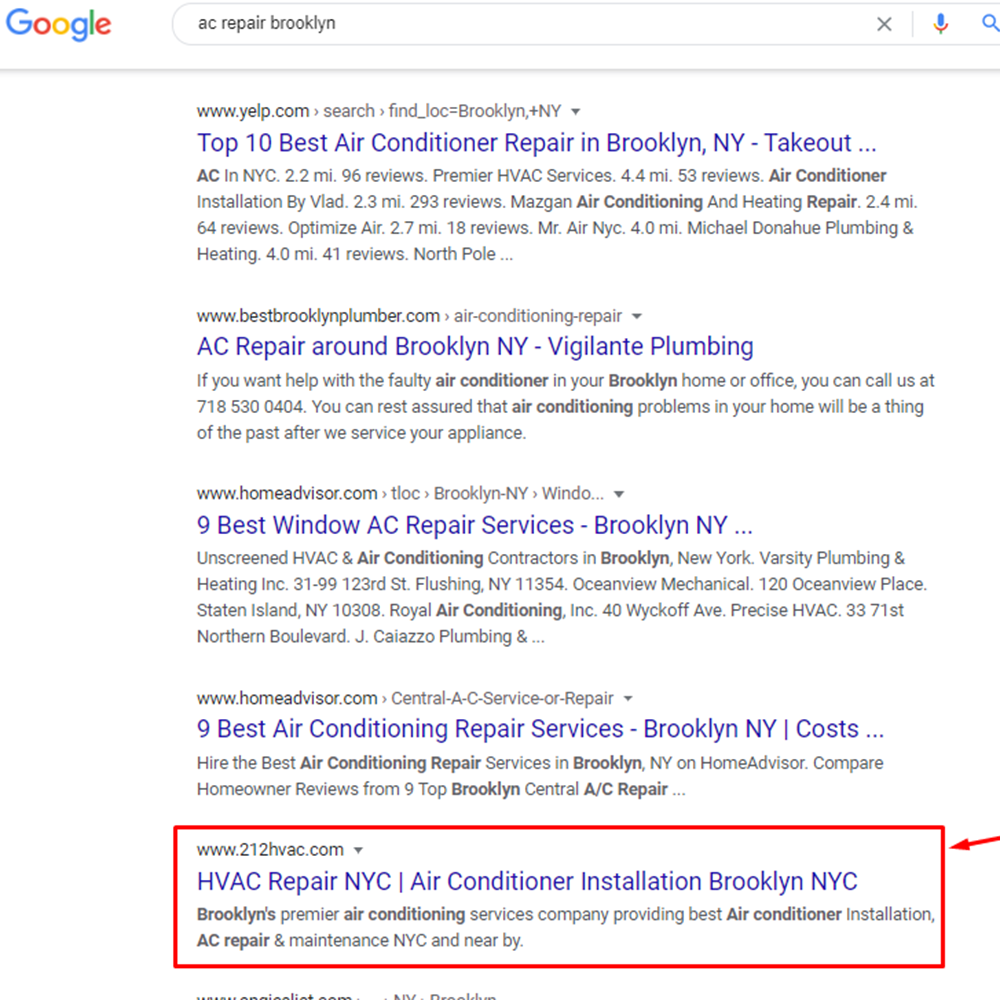 According to the Moz research, 33% of all the users click on the Google Maps section first, and 40% click on the organic results.
It is vital to ensure that Google Maps has up-to-date information about the address, name, working hours, and contact phone number. Often, users call the specified phone number on the snippet without visiting your website.
Google Paid Search
Google is adding more and more Google Ads results to local search. In addition to organic and Google Maps, you can receive additional orders by using paid media.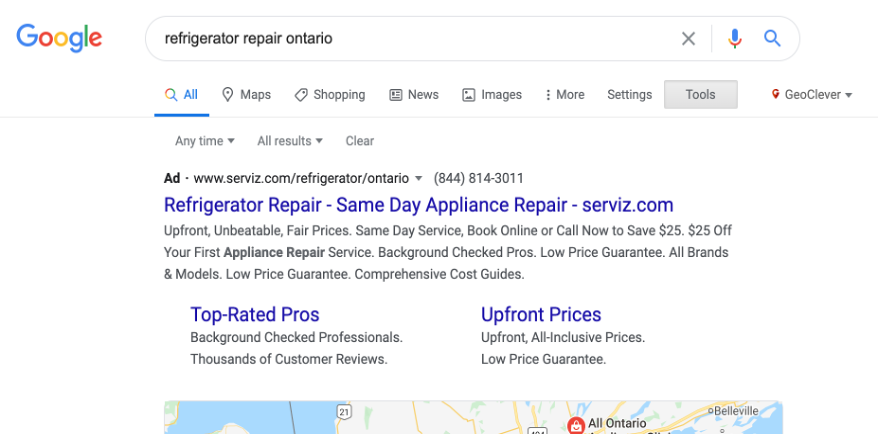 The case study of the local service business in the USA — STI Garage: the paid advertising helped get a 1.5 times increase in the number of orders.
Over the six months of cooperation with STI Garage, we were able to reduce the cost of attracting leads by 46% and increase their number 1.5 times.
Wonder how to achieve 61% of all conversions using paid media for a local business in the USA? Read here!
How do the HVAC businesses get into the Google Maps search results?
To get into the Google Maps search results, consider the following factors:
The proximity of your business to the place where the user is located;
NAP-factors;
The Google My Business profile;
The number of links from local websites.
NAP
NAP (Name, Address, Phone) is one of the most critical factors for local ranking.
Google checks many websites when looking for references to the information. The more references to your company's contact information you can add, the better results you will get.
Step 1. Add the contact details of your company in the bottom menu of the website.
Step 2. Add the Organization, LocalBusiness, or HVACBusiness markup.
Step 3. Register your business with Google My Business (read more information below).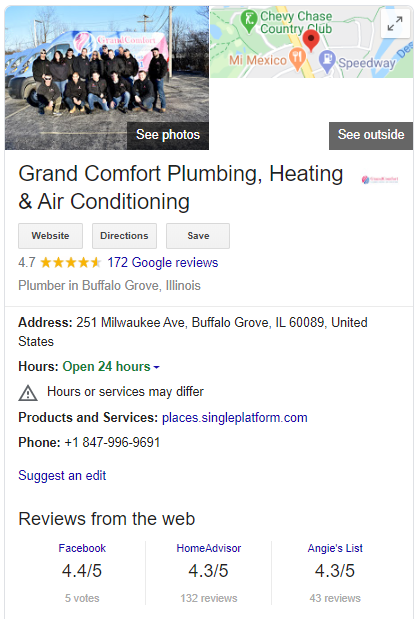 Step 4. Register your business on as many business catalogs and local websites as possible. Look for the places where you can leave the contact information of your business.
For example, register your US HVAC business at Yelp, BBB.org, Home Advisor, etc. Such websites can be used not only for links and references but also as an excellent source of leads.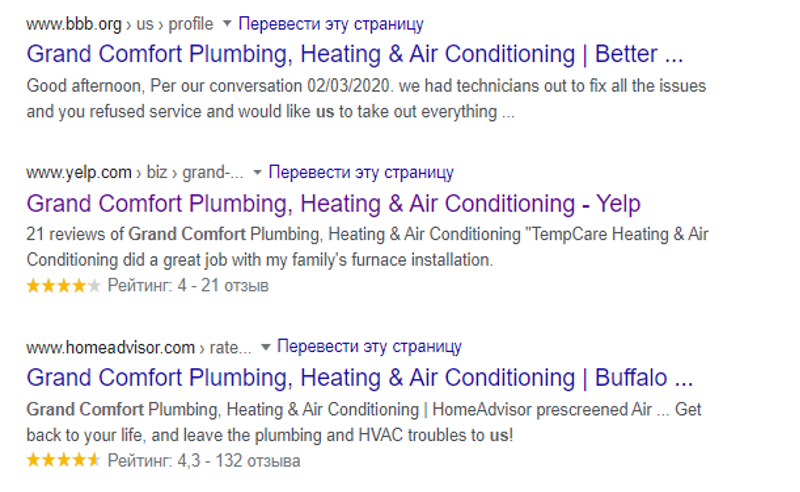 The information about your name, address, and the phone should be the same across all sources: on the website, catalogs, guides, and social networks.
If the information about the company is the same across all sources, it can serve as a guarantee that your business exists and is legal. It seems to be logical and straightforward; however, lots of companies ignore these rules.
Read about the local SEO of the home appliance repair business in Canada.
Google My Business
Google My Business is not only an important ranking factor but a great tool for HVAC companies. The Google search result shows the photos and essential information about the company: name, address, phone number, working hours, rating, and reviews.
Sign up for Google My Business
To register, you need to have an active Gmail account. After that, you can start using Google My Business website.
Enter your company name
Next, you need to enter the name of your company. We recommend adding keywords to the company name to increase the chances of getting to the top 3 search results on Google Maps.
For example, your company name is Livepage. You can add "HVAC Services" to the company name and get " Livepage HVAC Services":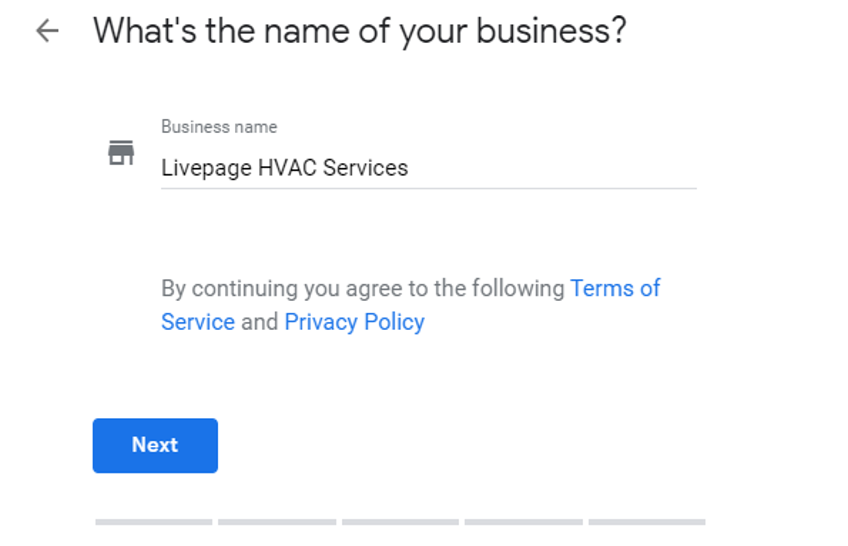 You can also use the following options instead of  the "HVAC Services":
Company Name + Air Conditioning & Heating Repair;
Company Name + Plumbing, Heating & Air Conditioning;
Company Name + HVAC Contractor;
Company Name + HVAC Services + City Name.
Choose the correct category
The category is one of the most important settings in Google My Business. Other account settings will depend on the selected category.
You need to select the HVAC contractor (after registration, you can add other categories if necessary).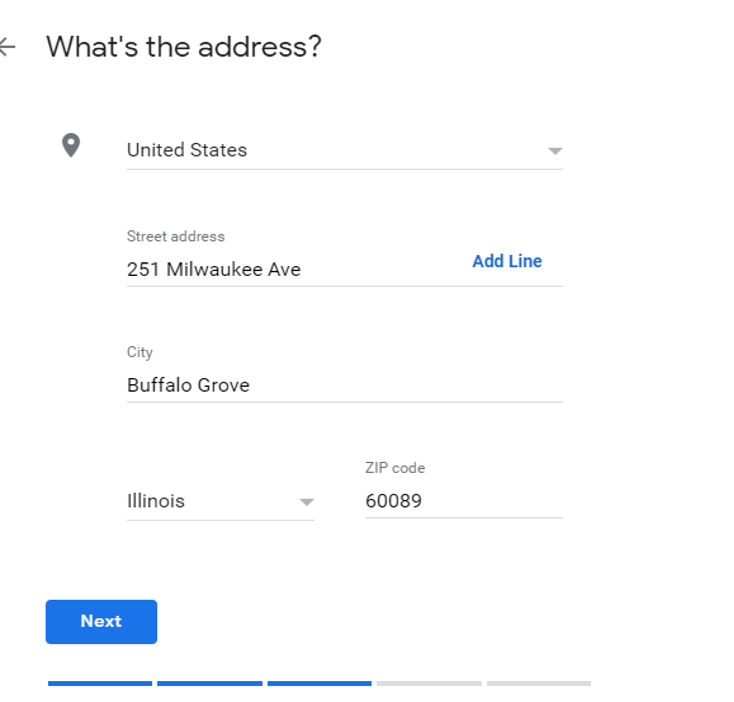 Add your office address
Add the address of your office and make sure that it matches the address that is mentioned on your website.
NB. Check if your ZIP Code is correct. In the USA, there are cities with the same name, even within the same state.
If you have several addresses, add the address of the main office. Other addresses can be added after registration.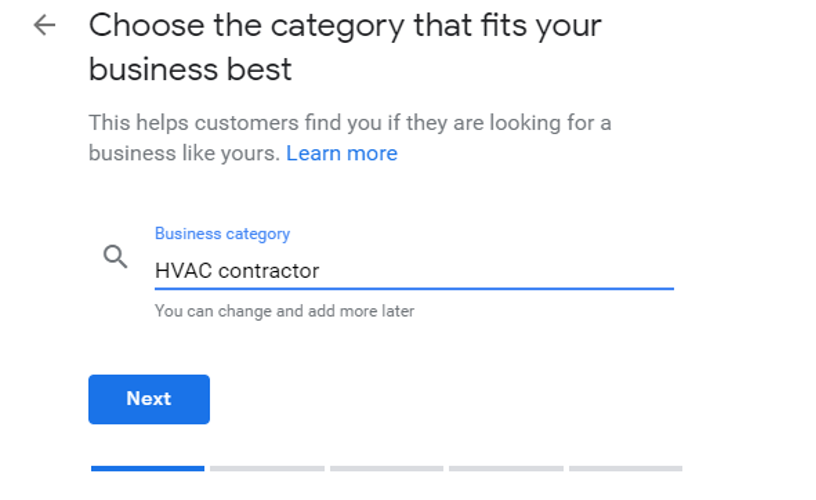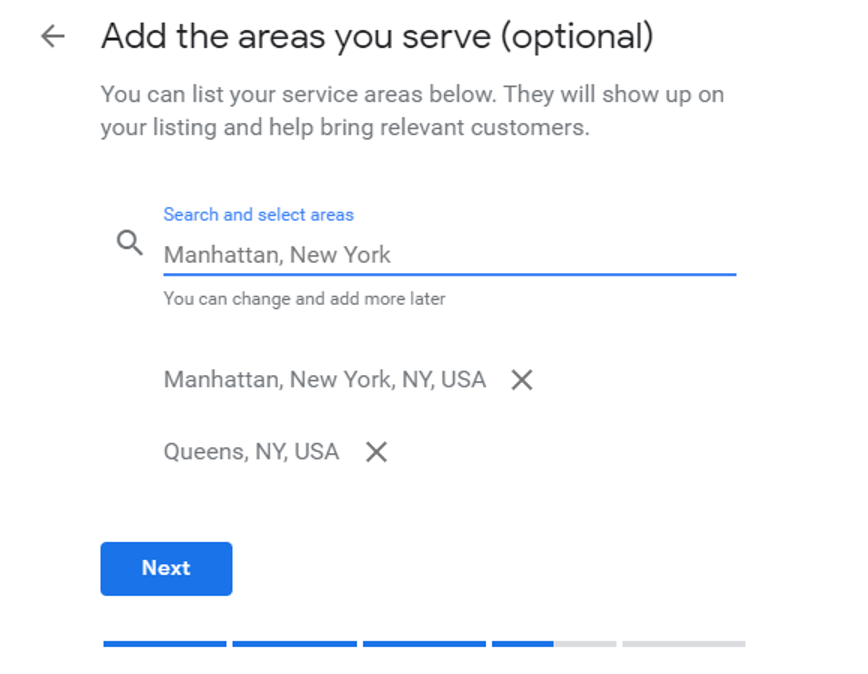 After adding the main address, Google My Business will ask you to add all the locations where you provide services. If there is a city/district where you offer services, but you do not have an office, add the location at this stage. If you have an office and you provide services in this area, you can add them using an affiliate option after registration.
Add the phone number and website
The next step is adding the phone number of your company and the link.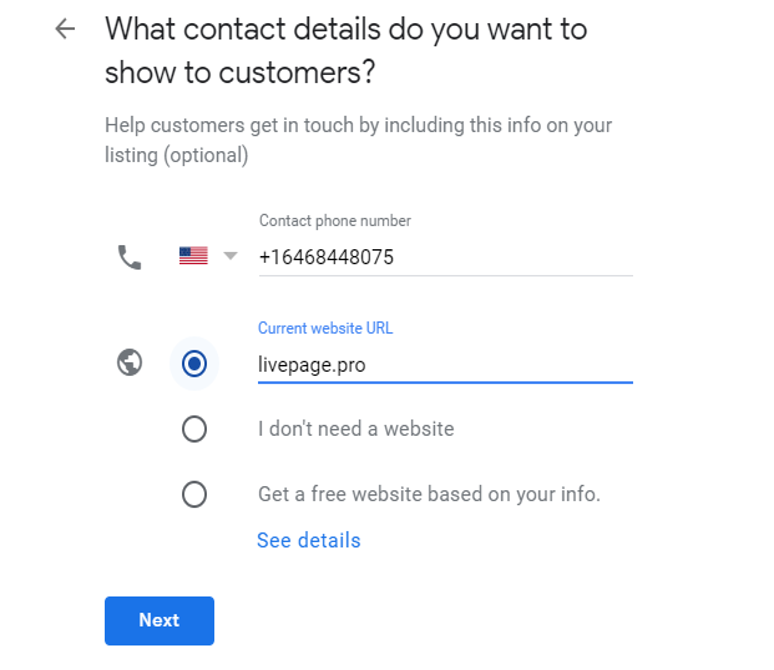 Confirm data
Google values ​​its reputation, so you have to prove that you are a real business, not scammers. To do this, you have to enter a confirmation code into your account. You will receive it within five days.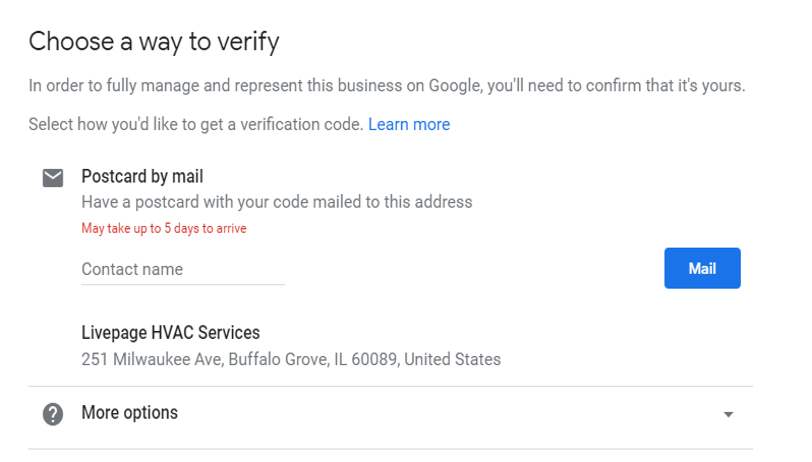 NB. Sometimes, a letter does not arrive at a given address. If the letter did not arrive within 7-10 days, send a second confirmation request.
Complete your profile at Google My Business
After you've confirmed the contact details, continue to fill out the profile in Google My Business:
Add a photo;
Add a description of your business;
Add opening hours;
Add extra business categories;
Add the services you provide;
Add additional numbers;
Add your company logo.
When we talk about the ranking of your website, it is essential to focus on the number of reviews in GMB. Therefore, it is helpful to have reviews with the right keywords.
External promotion
According to the Bright Local poll and MOZ research, links are the most important metrics for local marketing and the second most crucial factor for ranking on Google Maps.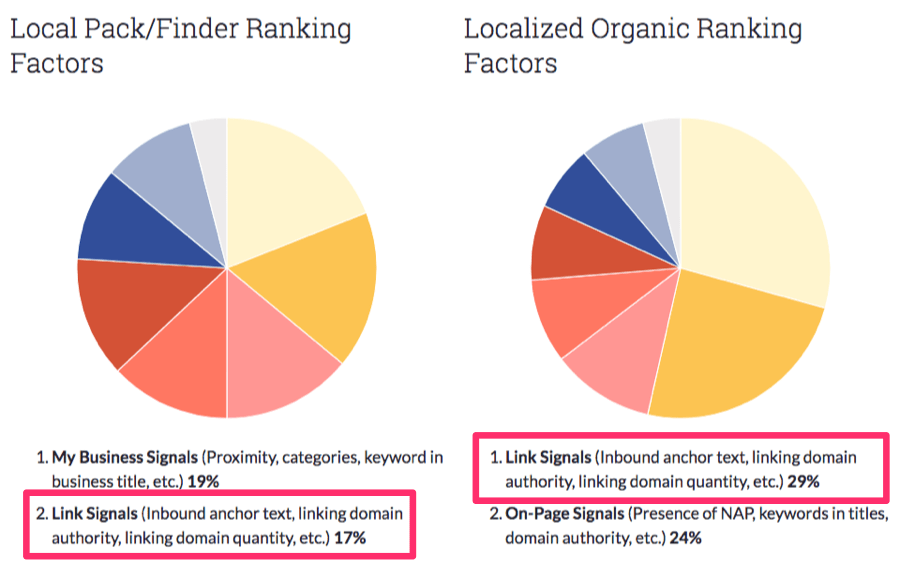 The more websites give links to your website, the more often Google will pay attention to it. If the search engine algorithms see that your business is mentioned on hundreds of websites, they will prefer it rather than a website without any online mention.
There are quite a few tactics for adding links to the websites, search for "local SEO link building" to get more information. Below we'll discuss five proven tactics that work the best.
Registration in local directories, external websites, and services
The easiest and still effective way is to register a website in business-directories.
To do this, check out the top 100 online directories, select the ones relevant to your type of business, and register.
One of the most popular directories in the USA is BBB. This website is an excellent source of leads, and allows you to get a free link from a resource for quality link building:

Publications in local media and blogs
Publishing in the media and blogs, i.e., guest posting, is the most effective way to get high-quality do-follow links with the most significant SEO effect. Find a news website or blog that is close to the HVAC topics (for example, blogs about households), find the editor's email, and ask them to post your article on their website.
For instance, we found a blog about home improvement, Houesaffection. We wrote an article about what work is worth doing by yourself and which one is better to delegate to professionals and added the link to the client's website:

Forums
If you get them right, forums will be an excellent source of link building and lead customers to your website.
According to this approach, you should:
Find the thematic forums;
Register on these websites;
Help people solve their problems;
Post a link to your website (when it's appropriate).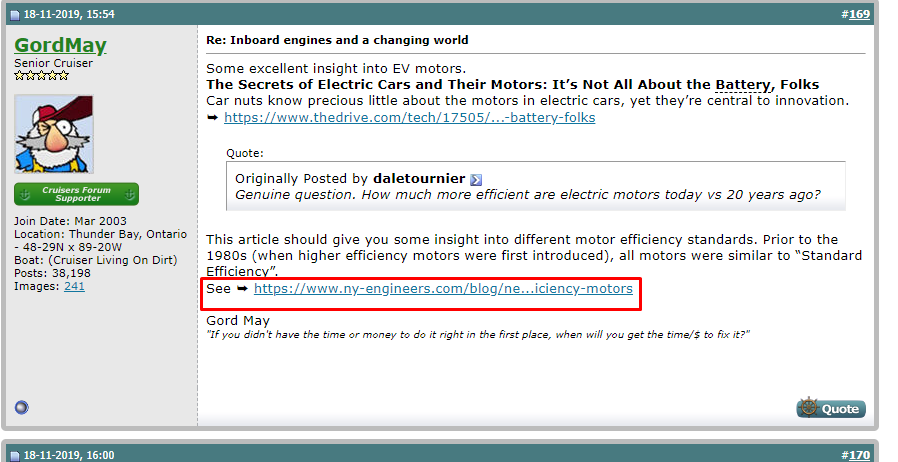 Event sponsorship
Sponsoring local events is an excellent option for getting links from other websites and increasing brand awareness among residents.
To find events in your city, type the following into the search:
city ​​inurl:event
city ​​keyword inurl:event
For example, the USA hosts the annual Women in HVACR event. You can easily become a sponsor of the event.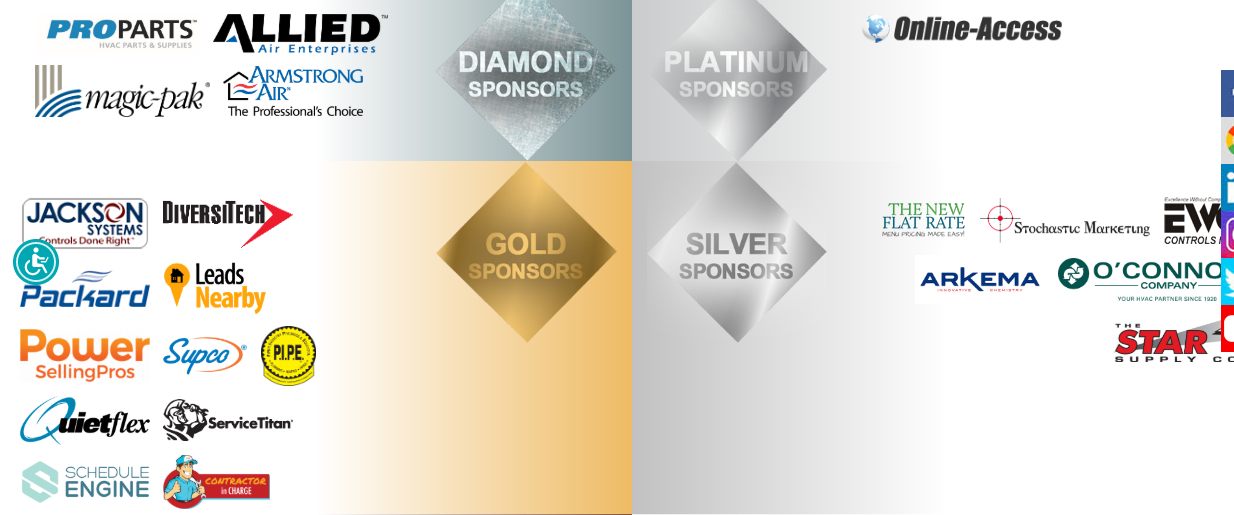 PRO TIP
If there is a database of contacts/emails of clients, but no extra money for the event organization, create a newsletter with information about the event in exchange for a link.
Scholarship
The scholarship is a strategy of obtaining high-quality links from university websites and government organizations.
First, you need to create a scholarship page on a website, where you will describe:
Scholarship topics (e.g., Effects of Freon Exposure);
Who can participate (high school students and graduates);
Work acceptance deadline and winner announcement dates;
Requirements and project acceptance criteria.
An example of a page:
Https://www.anytimehvac.com/about-us/cancer-scholarship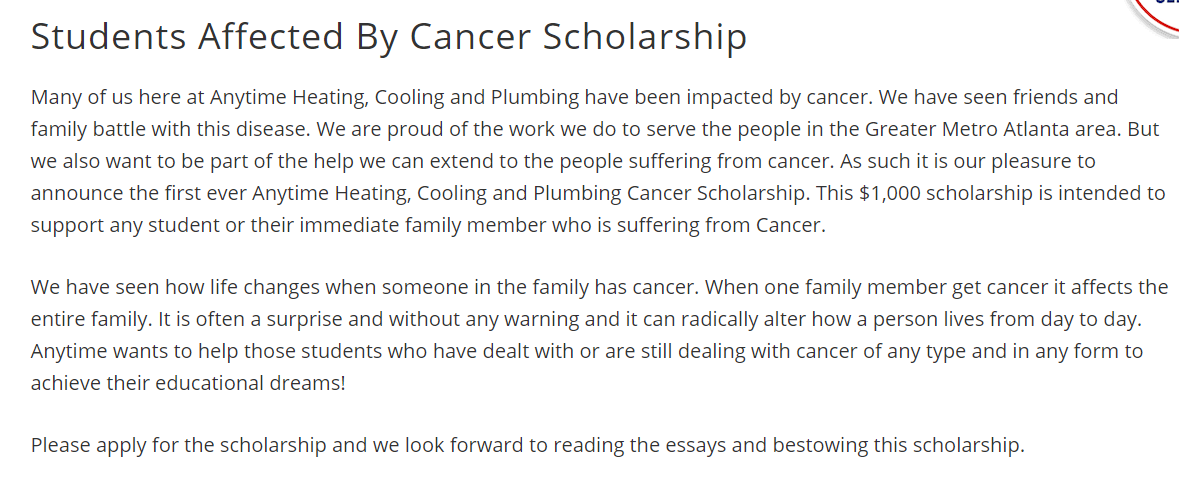 After that, you should send letters to universities and schools with a request to post the information about your scholarship, adding a link to the scholarship page.
Using this strategy, you can get from 30 to 50 free links to your website per year.
Final Thoughts
Bringing your HVAC business website to the top of the Google local search results is a long and challenging process. However, a well-built marketing strategy will bring huge benefits. The strategy includes:
Competitor analysis,
Development of a user-friendly landing page,
Technical website optimization,
Paid media,
Google My Business optimization,
Finding resources for quality link building,
Content marketing.
The tactics mentioned above will bring the best results in the form of an increase in the number of leads in 2-3 months.
Our team has broad experience in getting websites to the top Google search queries. We've been helping more than twenty American and Canadian local service businesses. If you have any questions about local SEO — don't hesitate to contact us!