Livepage Named Top E-Commerce SEO Company by Clutch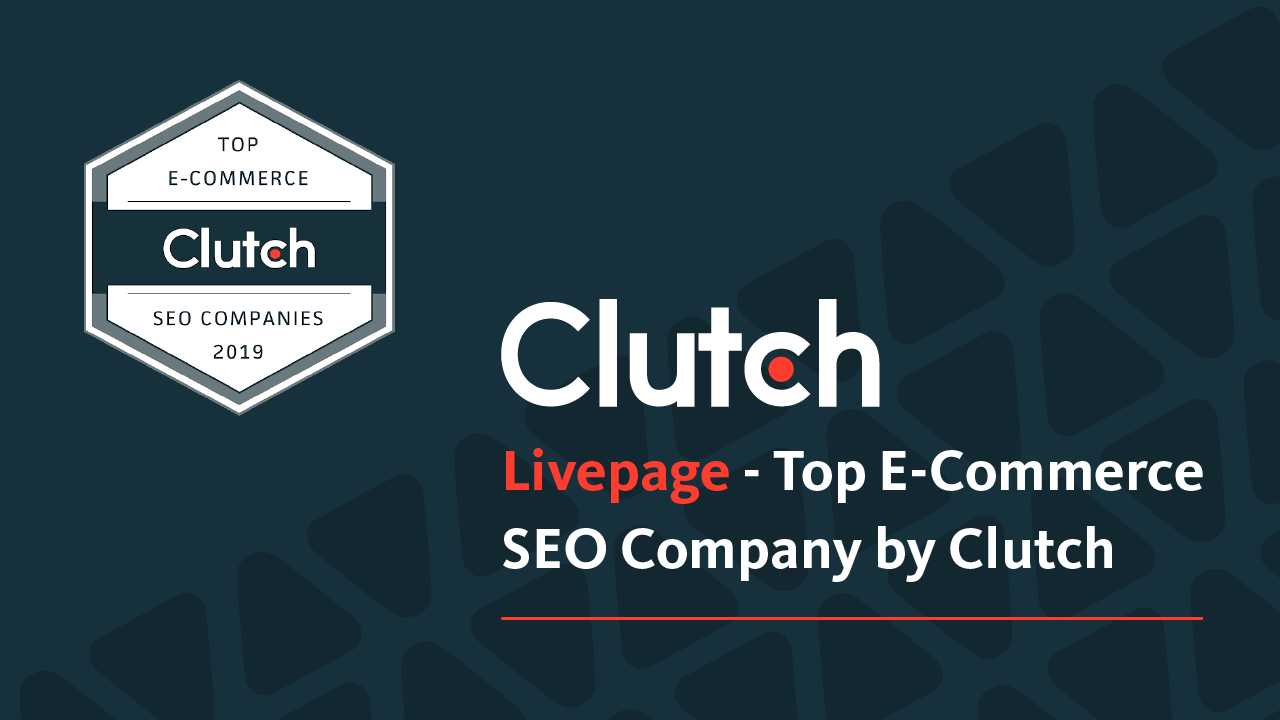 With the new SEO trends that are sweeping the innerwebs each day, online marketing competition is more fierce than ever before. It's important to make sure your company stands out against the crowd. At Livepage, we have the skills and experience to showcase your company online. We've been helping small businesses to grow with digital marketing for more than 8 years, and we've completed over 300 projects, worldwide. Our goal is to find the shortest route to your business success, so you can focus on things that matter the most. In July, we received an award from Clutch as leaders among small business SEO firms and SEM firms. Read more in our article.
In light of our outstanding accomplishments, we've been recognized as a top e-commerce SEO company on Clutch.co! We'd like to thank our loyal customers, for patronizing our services and allowing us into their lives. Based on interviews conducted with our clients, we've been given a perfect 5.0/5-star rating! We're excited to keep our momentum going and keep our customers happy. Below is a recent review, along with some words of inspiration from our CEO: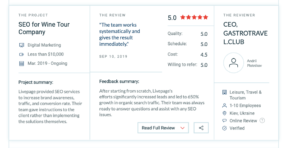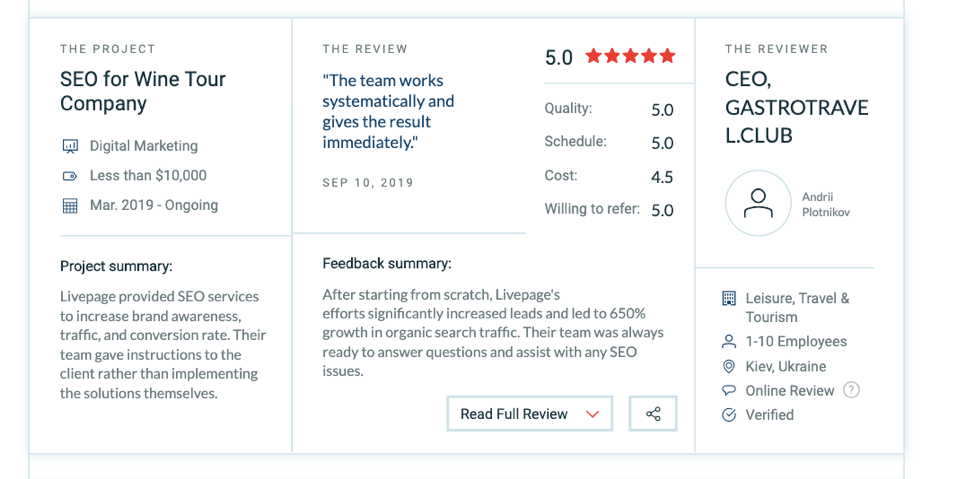 "This award is a sign for Livepage that we are on the right path. As for a team from Ukraine, it is an honor to be named as Clutch Global Leader in SEO for a small business. We are pleased that our efforts are recognized throughout the globe." – CEO, Livepage
For those who don't know, Clutch is a ratings and reviews platform that uses a unique rating methodology to compare companies across a number of industries. Our profile is also displayed on The Manifest, Clutch's sister site that focuses on business data metrics. Visual Objects is another sister site that features the visual catalogs of companies specializing in services like SEO and PPC. 
Once again, we'd like to thank our customers across the globe for this fantastic honor. Please contact us today on the website or find our CEO at Linkedin if you'd like help creating a masterful digital presence!