Email Marketing for US Gourmet Ecommerce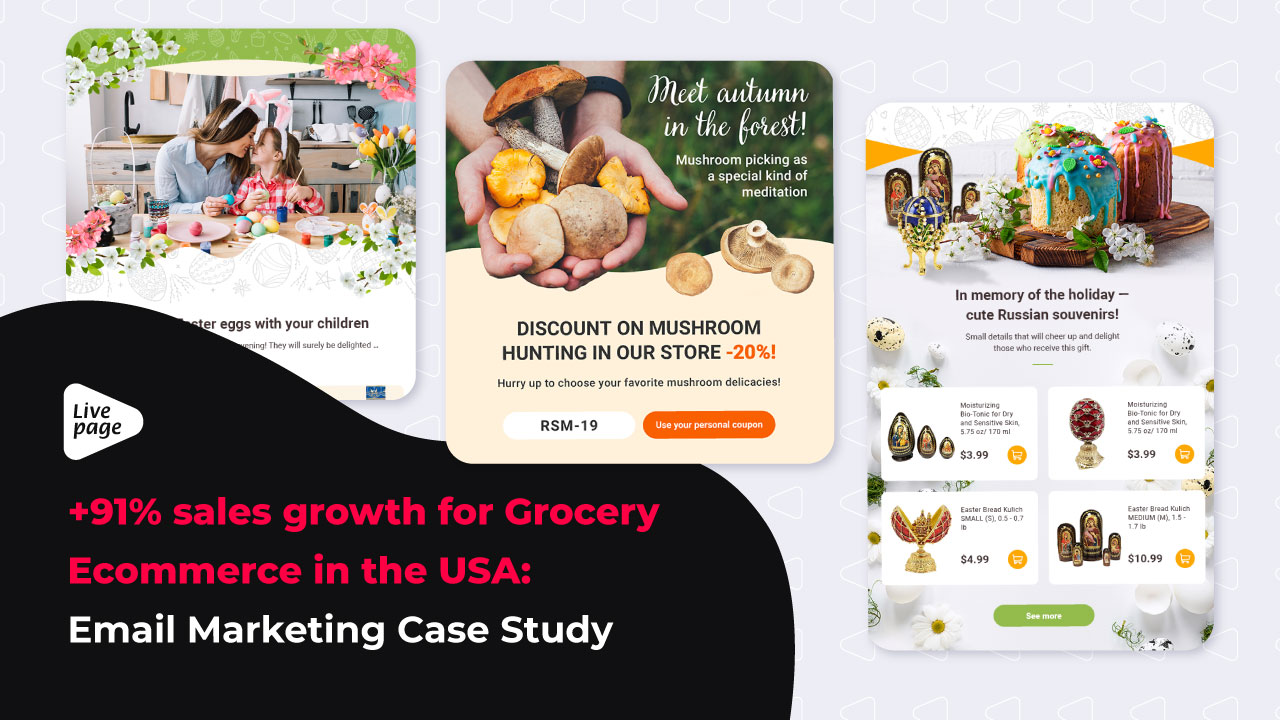 US gourmet food online store growth strategy: from actionable SEO techniques to Email marketing.
Our team has been working with the gourmet eCommerce RussianFoodUSA since March 2018. Before our collaboration, the website moved to a new domain and lost about 1/3 of its traffic.
Thanks to the effective SEO strategy and well-timed correction of all mistakes made during the domain change we could reestablish website ranking and traffic. After 5 months of work, the traffic grew by 175% and the transactions increased by 261%.
But we didn't want to stop here. We just asked ourselves how we could help this business continue growing and increasing sales?
And we found an answer — Email Marketing Strategy for the gourmet store.
Email marketing strategy for RussianFoodUSA
Previously, the client dealt with email marketing on his own. When we got involved, the first thing we did was brainstorming with the business owner.
We decided to refresh this marketing channel by implementing new design and trigger email marketing campaigns.
Our strategy drove this channel to grow from 8% up to 17% of the compounded project revenue. We reached these results just after the first month of cooperation and have been keeping them on this level for several years.
Read further to find out what helped us to succeed.
Secret strategies of successful Email Campaigns for a gourmet food online store (also applicable to other types of retail businesses)
The success of the Email Marketing channel is closely associated with our main principles of work which we use when dealing with any project:
Unique communication style with customers in Email channel;
Unique and high-quality design.
When starting working on the project we addressed several questions to the business owner:
who are your clients?
what are customers' pain points?
what inspires them?
how do they live?
and the most important one: how can RussianFoodUSA make their life easier and gladden people they love?
We found out that his clients are often immigrants who buy Russian gourmet food because they miss their homeland. They're also Americans who are interested in Russian culture.
More than once, our hypothesis was proved by Google Analytics data. We got the best results when sending emotional and beautifully designed emails featuring local Russian gourmet food. Otherwise, promo codes and coupons didn't always play an important role in the buying process.
Combining Russian and American cultures in email campaigns
Our client got great results after we had started combining the food cultures of Russia and the US.


The emotion of nostalgia, home-like atmosphere, and good old family traditions are reflected in all our work on this project. The brand got its own remarkable communication style that was warmly received by its audience.
Results
For now, email marketing for a retail store ranks third in the business revenue report and second in the channel conversion rate.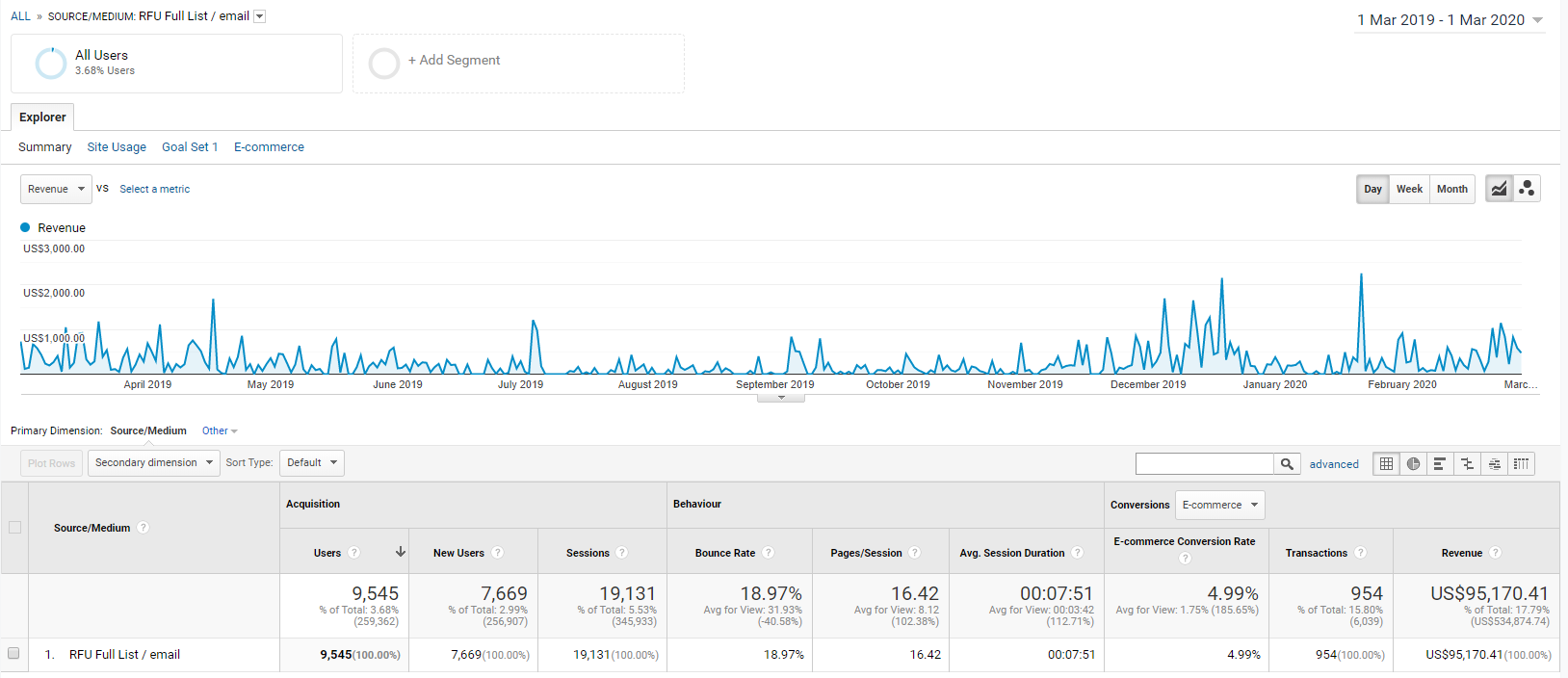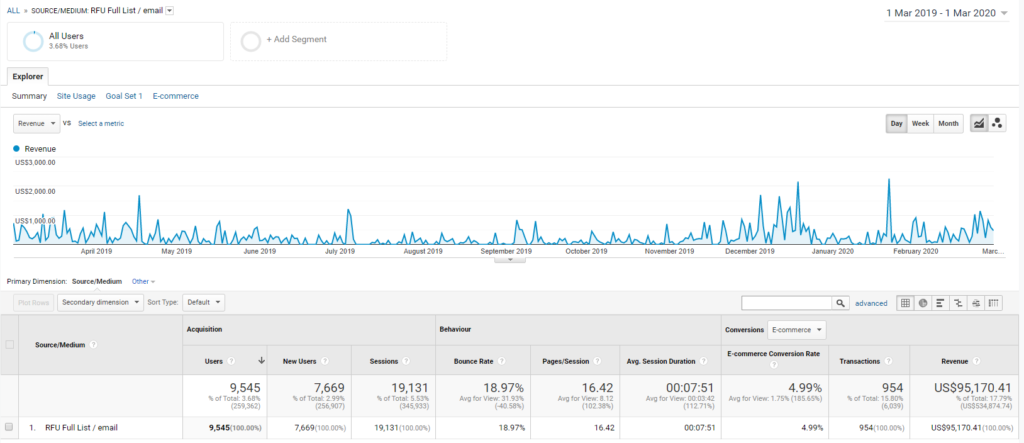 If you want to attract customers through Email marketing – write to us, we will help.