SEO strategy for Gourmet Ecommerce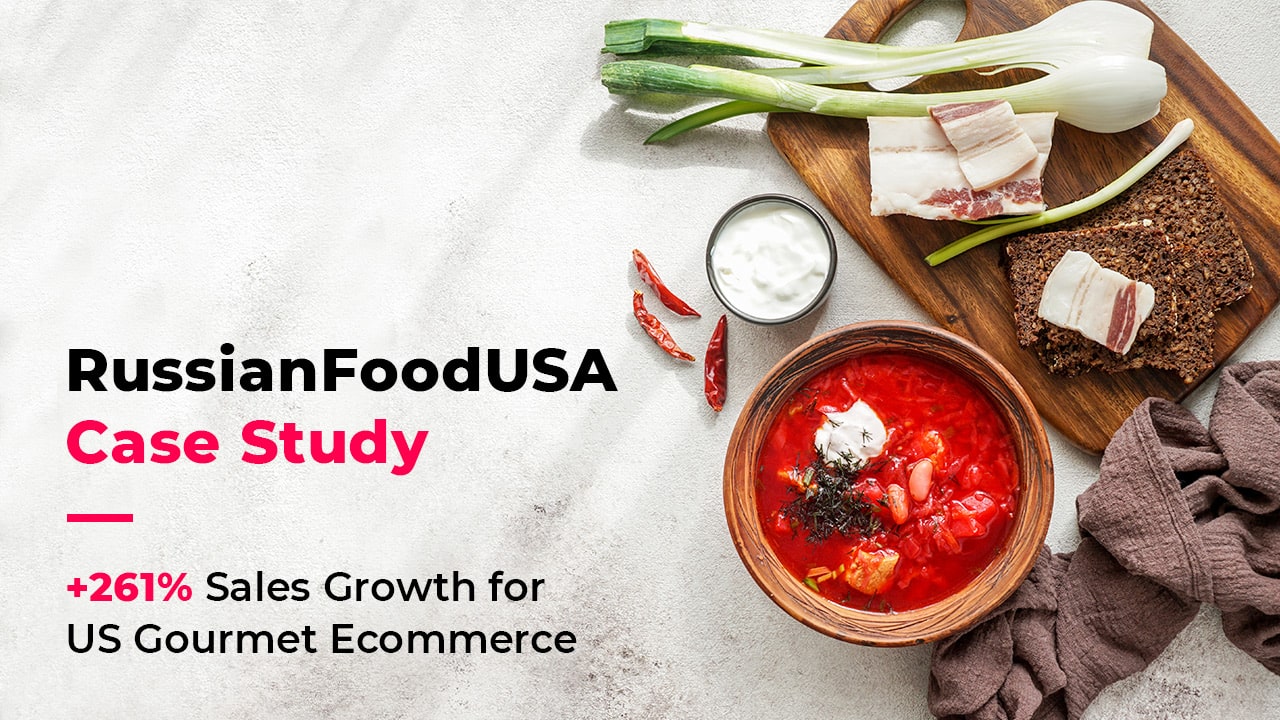 We started working with the RussianFoodUSA retail online store in August 2018. During 5 months, the number of unique visitors per day increased from 230 to 650+.


Start
Before we started the work, the website moved to a new domain and lost 1/3 of the traffic.
Tasks from the client included:
Fixing errors when moving to a new domain
Increasing traffic and sales in the USA region
The following was achieved:
We analyzed the process of moving the website to a new domain, as a result, critical errors were identified and recommendations were made to correct them.
We create SEO strategy in order to improve website rankings and help the client get more sales.
After implementation, the website traffic immediately increased.


Next Steps
We did the niche and competitors analysis. As a result, we created an effective and low-cost digital marketing strategy.
It included the On-Page SEO and conversion-oriented content marketing, which increased the user's willingness to purchase.
So we did the following work:
Created and implemented meta tags templates for all page types;
Every month, we intensively worked on the website's pages that were the top priority of the business and brought the most sales. Our goal was to help the client get more sales and grow business.
This allowed us not only to continue to increase traffic with minimal expenses but also to significantly increase sales of Gourmet eCommerce.
Thus, website traffic increase by 175.59%, the number of transactions increased by 261.22%, and the revenue of the online store rose by 385.31%.

Results
Timely identification and subsequent correction of website errors allowed us to return the lost website rankings and traffic after moving to a new domain.
Thanks to the creation of an effective SEO strategy for the RFU Gourmet eCommerce, we increased the traffic and revenue several times with minimal investment.
Livepage team can help your business drive sales and improve the profitability of your online gourmet store!