Google Ads Campaign Management for the Hoxton Mix company in the UK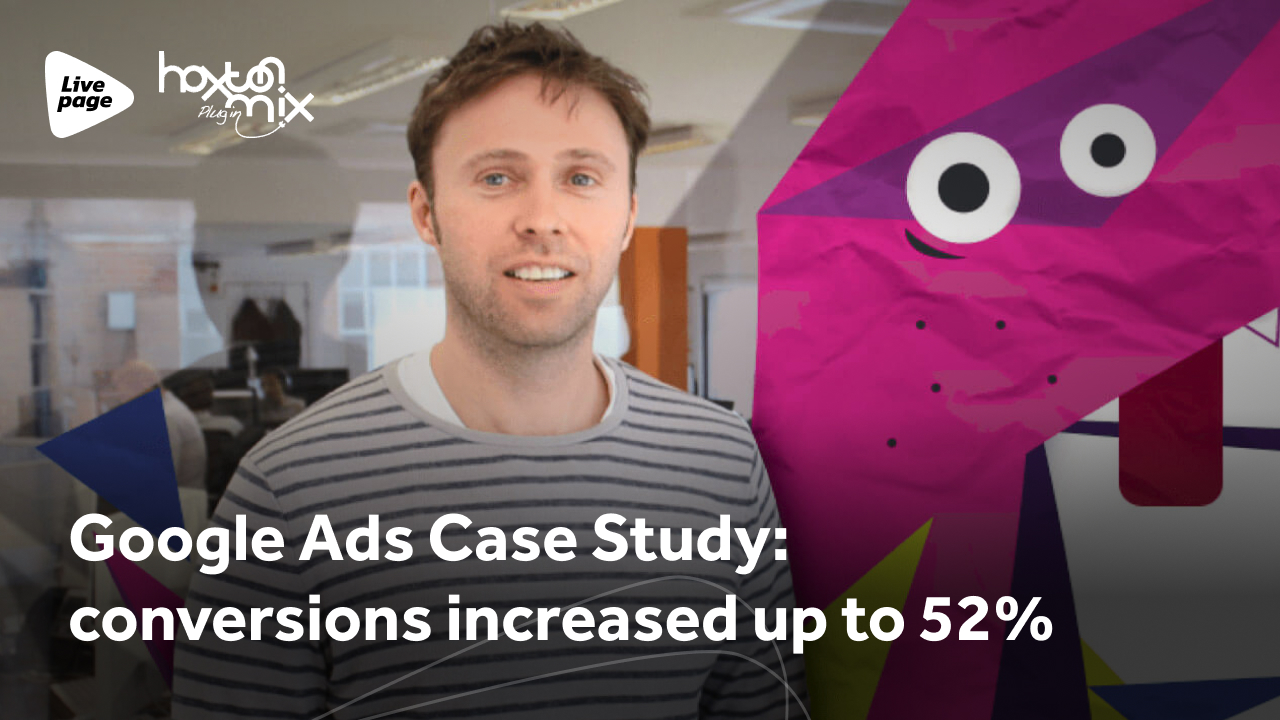 Client request
The main line of the business is the rental of virtual addresses in the United Kingdom to enable conducting business in the UK and increase the level of trust in business. The client had previously launched advertising campaigns, but they were not optimized and brought a lot of non-converting traffic.
Initial actions
At first, we analyzed the running campaigns and the traffic going through them. As a result, we got a complete picture and understanding of the sequence of actions to increase advertising campaigns' effectiveness.
Optimization work
The first thing we thoroughly worked with was search queries and keywords. Since the account was launched a long time ago, it was curious that not only "garbage" queries but also some seemingly relevant keywords brought non-converting traffic. After cleaning up, we reduced the conversion cost a bit, which allowed us to move on to the next stage.
At the next stage of working with the account, we began to conduct A/B testing of bidding strategies and managed to identify the best one with the second test, which turned out to be "Targeted return on investment". We calculated ROAS and, as a result, campaigns began to bring significantly more conversions.
Since we have succeeded in optimizing the search campaigns, we have moved to testing new types of advertising campaigns. We first launched the Smart GDN campaign, which brought a lot of displays, but we could not get conversions from it. After analyzing the situation with Smart GDN, we decided to use a new type of advertising campaign in Google Ads and launched the Performance Max campaign. This campaign had been being optimized for a long time, but after a week, it already began to bring conversions 42% cheaper than search campaigns. At the moment, work is still underway to optimize the campaign, as we have not yet reached the limit in the budget, at which the cost of the conversion will be higher than the specified KPI.
Current client results
At the moment, in half a year term, we have already grown by 52% in the number of conversions, provided they maintain their original cost, which initially suited the client.
Further development plans for the client
In the future, we will continue launching new types of advertising campaigns, as well as expanding paid traffic sources such as Bing and Linkedin, which will allow us to reach a wider target audience.